---
Protein bars are a popular light snack that can be found in many grocery stores and convenience stores. They are also a common snack choice for bodybuilders and weightlifters. Protein bars usually consist of 10- 20g of protein, equivalent to a scoop of whey protein.
They are a convenient way to keep you going until your next meal. In fact, people often use them as a meal replacement or as a post-workout snack. They are also gaining popularity among those with dietary restrictions such as gluten intolerance, veganism, and dairy allergies.
Here are a couple more benefits that you can get from eating your favorite protein bar:
---
A perfect way to treat yourself after a workout
Protein bars are made with a variety of ingredients and flavours, but they usually have a few things in common:
With its protein content, protein bars provide convenience for people who need to maintain their diet and fitness routines while on the go. They're also convenient for those who struggle with getting enough protein and nutrients throughout the day.
---
Very convenient, especially when you're on the go
Protein bars are easily available and come in a variety of flavours. They provide you with a quick energy boost and can help silence hunger pangs.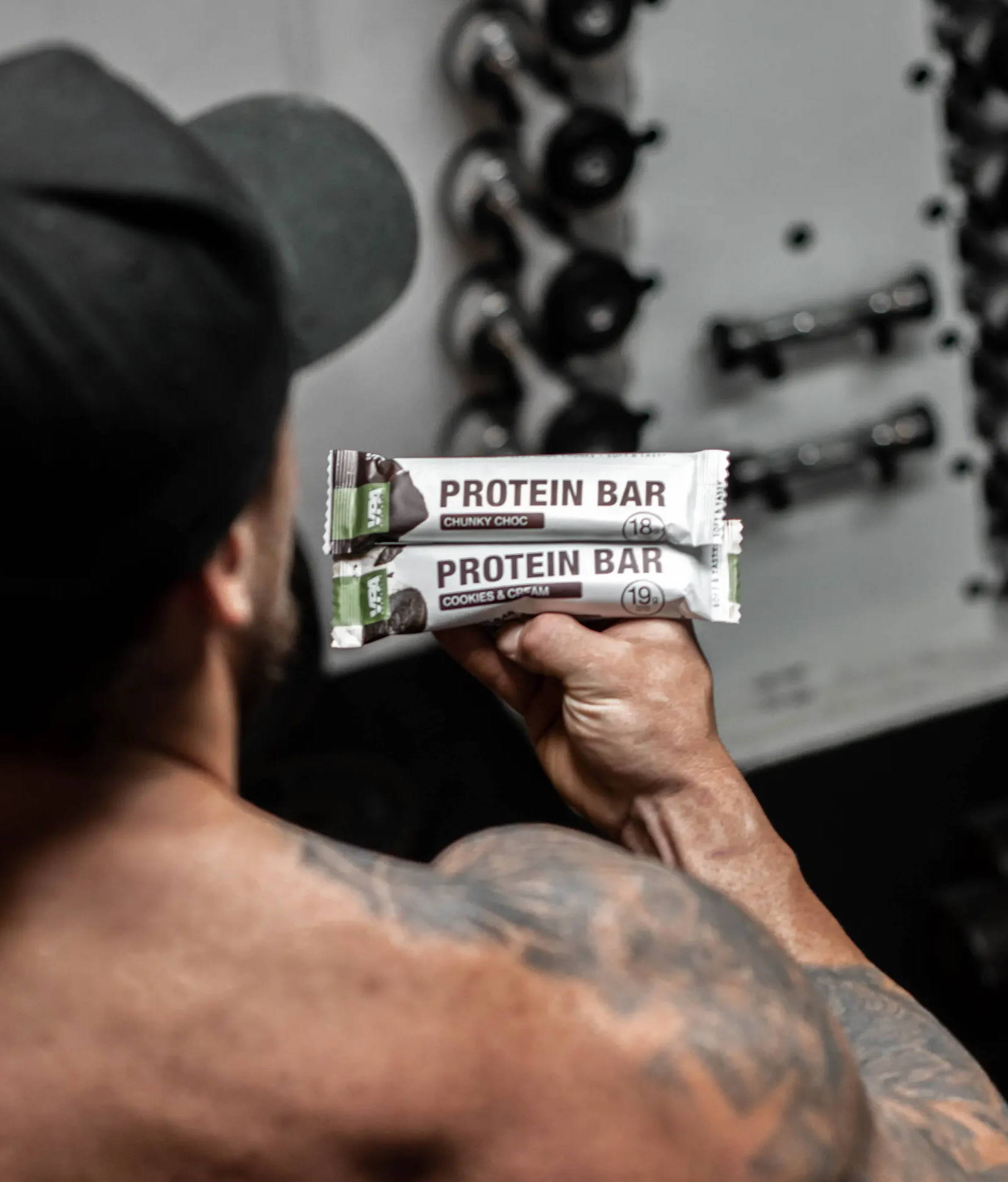 ---
A great snack alternative especially when travelling
Protein bars are an easy choice to grab when you're on the road. It is a nutritious and healthy snack alternative too as it keeps you full until your next meal.
---
It may be used as a temporary meal replacement
Protein bars can be used as meal replacements because they offer a convenient and easy way to ingest protein. This is important because protein is an essential building block for muscle growth and the maintenance of other bodily functions.
Protein bars make it possible to consume your daily recommended intake of protein without having to rely on heavy animal proteins or overeat meat.
This is only advisable if you have no access to a full meal. Having a healthy and balanced meal is still ideal.
---
Great for people who want to lose weight
Protein bars are especially perfect for people who want to maintain their weight because they don't contain fat and sugar like other foods that contain higher calories.
Eating a protein bar will help prevent you from grabbing sugary snacks or eating a full meal. It's also a bonus that they taste good since you won't have to crave desserts anymore.
---
A source of proteins and carbs
Protein bars are a great source of proteins and carbs. They are convenient for people on the go and athletes who need a quick meal to get them through their workout.
Protein bars are a convenient and nutritious snack for those on the go. They provide a healthy mix of protein and carbs, which can be hard to get from other foods.
In some cases, protein bars might be more nutrient-rich than a meal at a restaurant. For example, these types of bars usually contain about 200 calories and 20 grams of protein.
It is important to note that not all protein bars are created equal – some have more sugar or fat than others, so it is still wise to choose the best one for you and your fitness goals.
There are a lot of protein bars in the market, but what makes VPA's protein bars something to look out for? Here is what to expect:
---