---
Any athlete or anyone who has embarked on a fitness journey towards their goals will let you know that it is never an easy feat. Like any new beginnings, starting off enthusiastically lead us the right direction but keeping the same energy towards the end is a challenge.
Staying on track with your diet and training can be overwhelming at times, especially when work and other life events interfere. But we are here to remind you that quitting is never an option! A little organization and tips will help keep that momentum going.
---
Meal plan
When meals are not planned and you are pressed for time and on a busy schedule, choosing the right foods to eat is the last thing you will want to stress on. In many cases, this step is sacrificed or taken for granted and is where most people fail when trying to reach their fitness goal.
We suggest creating a weekly meal plan to prepare your week's healthy meals. Keep in mind to occasionally mix things up- create a variety on the menu. The last thing you'll want is to get bored with your food and end up ordering food somewhere else.
Planning meals are supposed to save time and money, so make your meals interesting. Need any meal-prep ideas? Check out our Youtube Channel for recipes!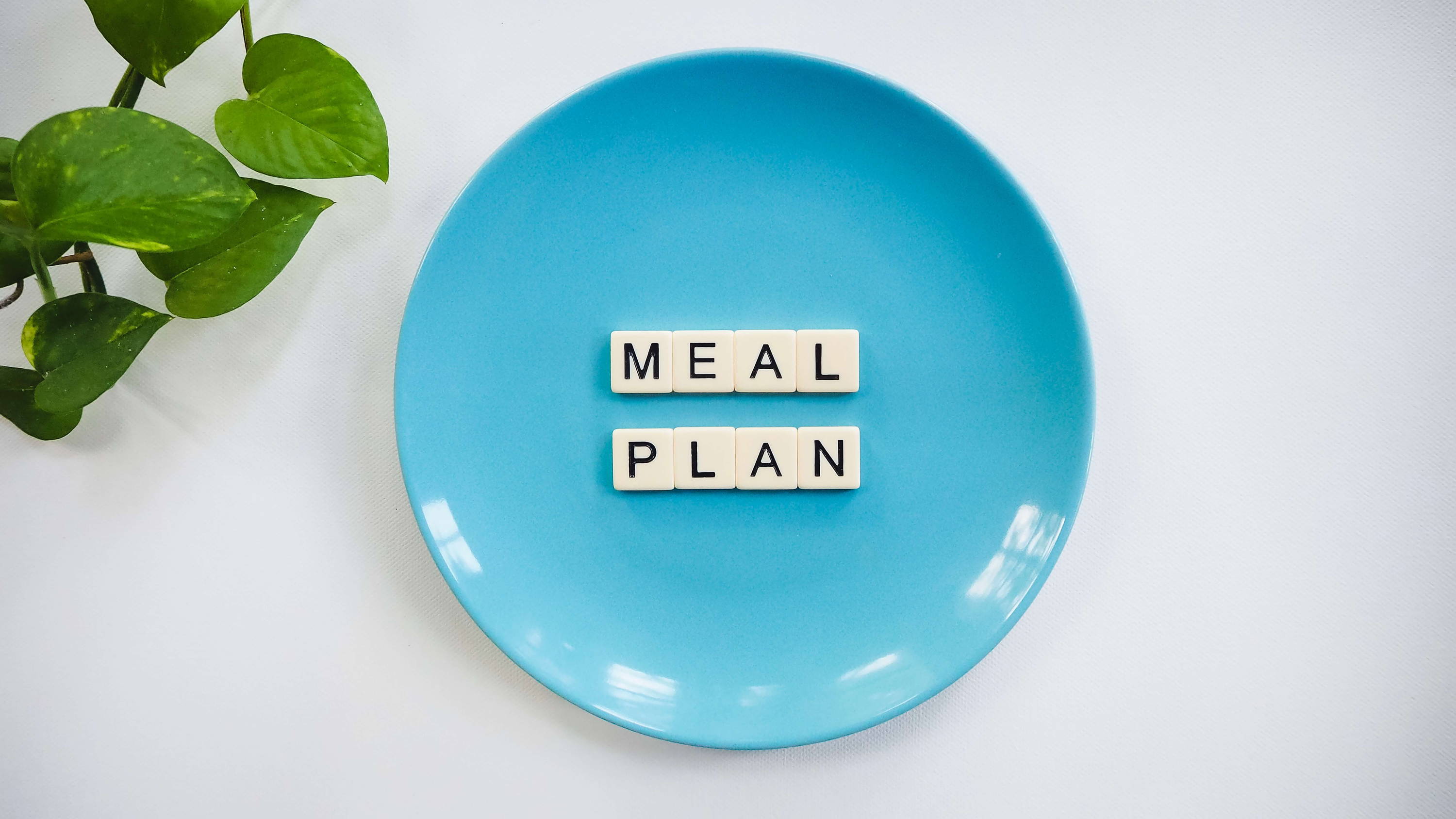 ---
Grocery Shop
If you are like me, grocery trips and the thought of filling up the pantry with new things is more of a treat than a chore! I am a terrible wanderer and I love to take my time (Horrible, I know).So, writing a meal plan and a shopping list will put your focus on and help keep all the unnecessary junk and extras at bay. This too, will reduce your grocery bill significantly and cut down your usual store trips.
Things to add to the cart:
Pack protein into your meals and snacks.
Frozen fruits like berries are last longer in the fridge and are easy ingredients to add to anything.
Boost your fruits and vegetable intake.
Add in healthy fats, (they are great to snack on) – nuts, seeds, avocados and olive oil
---
Pre-prepare the food
Here is the fun part! Meal prepping can easily be a weekend family activity, especially when you are working on big batches. If you are rolling solo, then I would say it is therapeutic when you make time for it. Prepare your meals and cook them according to your menu for the week. Any ingredients that need to be chopped up, stored in containers separately, and to be assembled later should be done and organized at this point.
You will thank yourself further down the week for that smooth and easy grab and go healthy meal.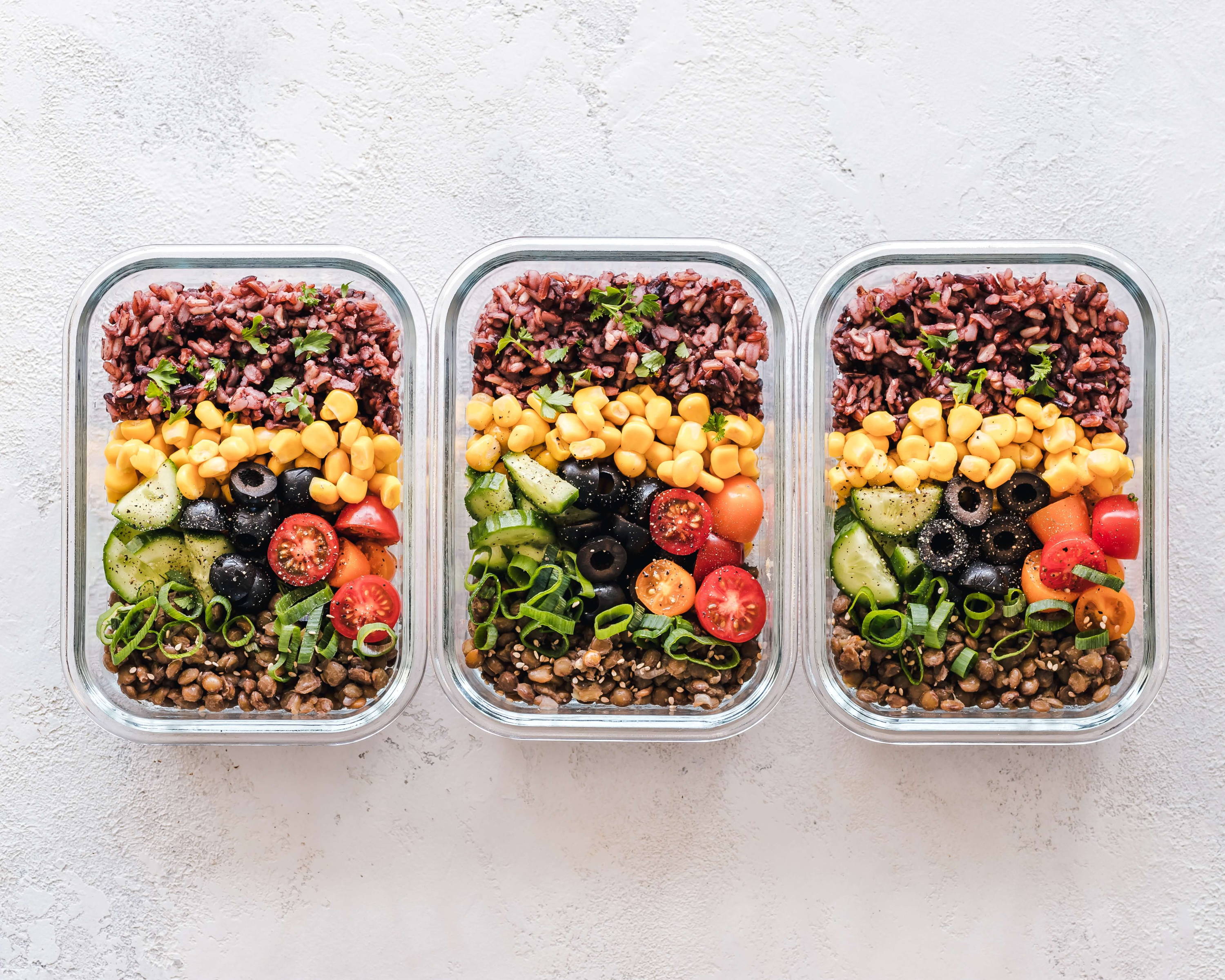 ---
Schedule your training
Build a healthy habit of doing your training or exercise for the week in specific schedules, wherever you can fit it in your day. When is the best time for you to squeeze in that workout? Whether it is early in the morning before work or after, make sure it's something you can easily stick to and keep that discipline.
---
Keep track of your progress
Keeping track of your progress is one way to motivate you to keep going. There is nothing like seeing the results to all your hard work. You can easily do so by taking photos of yourself and marking off the days on the calendar like a visual diary. There is nothing like experiencing a motivation high off your own achievements.
Another way to do so is to have company at the gym. Have an accountability gym buddy and keep track of each other's progress. Establishing great relationships at the gym can help motivate you when you are struggling as it helps to know you're not alone.
---
Get enough sleep
We often get so fixated on getting the work in physically that we forget that sleep is literally at the bedrock of Maslow's Hierarchy of needs. Sleep is vital for our mental and physical health, yet we easily take it for granted. Coffee in the morning's great but that feeling after a good night's sleep is gold. And it also improves your performance during training.
---
Know more about the importance of sleep to see better results. And did you know good sleep helps with weight loss? A study that was published in the Annals of Internal Medicine discovered that those bodies who received adequate rest experienced a 50% reduction in fat loss than the sleep deprived. Read more about it on our previous blog here.