---
Breakfast can be quite a contentious issue in the world of nutrition. But one thing we do know, is that breakfast is often the most rushed meal of the day. Finding the time for a sit down breakfast can be tricky whether you are single and sneaking it in between your morning workout and heading to work, or  are a parent who is wrestling three kids out the door for school. For this reason, people seek convenient on the go options for breakfast. For many people a protein shake is a good breakfast replacement. Not only is it fast, but it is also nutritious, and you can take it with you on the go. This blog will outline the benefits of using a protein shake in the morning, and explain which product would be the best choice as a breakfast shake.

---
---
---
What is the best breakfast?
---
---
One thing I hope we can all agree on, is that that breakfast cereals are not the ideal breakfast food. Low in calories, fat and protein, breakfast cereals are often made of high GI processed grains and do not provide enough energy or nutrients to get you through to lunch time. The best breakfasts are higher in energy, and contain a good balance of macronutrients including protein and fat. This is what makes eggs an ideal breakfast food. However, eggs and other nutritionally complete meals require cooking and preparation, and for time poor people this is not a feasible, especially during the working week.
---
Are protein shakes a good breakfast replacement?
---
Eating fresh and nutritionally balanced meals is always a superior option, but for those that are time poor a protein shake for breakfast is an excellent option. For these people, a shake might be the difference between a poor or excellent recovery after a morning workout. Breakfast could mean the difference between concentrating on the job or performing well in an exam, or not.
---
What makes a good breakfast shake?
---
Like any breakfast meal, a breakfast protein shake should be nutritionally complete. It should have all of the three macronutrients to sustain you through to lunch time, and keep you feeling satisfied. A breakfast protein shake should have:
Protein:To keep you feeling full and provide amino acids to build and repair muscles and other vital compounds within our body.
Carbohydrate: Preferable low GI, to provide you energy through to lunch time.
Fat: Essential to health and also plays a role in reducing hunger.
Fibre: For digestive health and to aid in hunger control.
Pure protein powders like WPI and WPC do not provide all of these macronutrients as they are almost pure whey protein. For this reason, having a pure protein shake made on water is not the ideal breakfast shake. Some people mix their whey protein with milk. This is one way to add additional energy, carbohydrate and fat to make it more nutritionally complete. Those with a bit more time, will blend pure protein powder with additional ingredients such as oats, yogurt, fruit, and vegetables to create a complete meal. But again, this is not always an option for time poor people.
If you want a complete breakfast shake, but just don't have the time to make one, we've got you covered. VPA Breakfast Shake is perhaps the most underrated of all of our products. Let us explain why it is the best choice if you are looking for a protein shake for breakfast.
---
Why is VPA Breakfast Shake the best protein shake for breakfast?
---
VPA Breakfast Shake is a complete "breakfast in a shake", an instant version of protein and oats. Breakfast Shake combines a full serve of WPC, with oats, green tea powder, psyllium husk and vitamin B6. It provides you with everything you need to fuel your body for the day head. One 70g serve of breakfast shake provides you with 266 calories, 31g of protein, 22g of carbohydrate, 5 grams of fat and 5 grams of fibre. Green tea powder increases the body's energy production and protects against oxidative stress and reduces inflammation. Psyllium husk adds fibre to improve our digestive and gut health. Last but not least, B6 plays important roles in our metabolism energy production systems.
Due to all the additional ingredients, Breakfast Shake has quite a different texture to pure protein powders. Most people describe it as being slightly thicker and grittier but this nutritionally complete breakfast shake will keep you feeling full for hours.
---
---
When and how do I use breakfast shake?
---
Don't let the name fool you. Breakfast shake can be used by anyone at any time of day. One serve of breakfast shake is 70g, or two heaped scoops. It should be mixed with around 300ml of water or milk of your choice and either blended or shaken until it is well mixed. Keep in mind that the nutrition facts of breakfast shake do not take into account the milk you use to make your shake, so always factor that in if you are watching what you eat. There's nothing stopping you adding some leafy greens, or berries to your shake if you are using a blender to make it. This will add even more fibre and micronutrients to your morning protein shake. Breakfast Shake can be taken in place of a meal at any time of day.
---
---
We've outlined plenty of reasons that a protein shake can be a useful and healthy breakfast, especially if your mornings are rushed. Hopefully we've explained why a protein shake is a good breakfast replacement, and why VPA Breakfast Shake is the ideal chose for you.
---
Whey protein breakfast shake recipes
---
If you do have some spare time in the mornings give these breakfast shake recipes a try.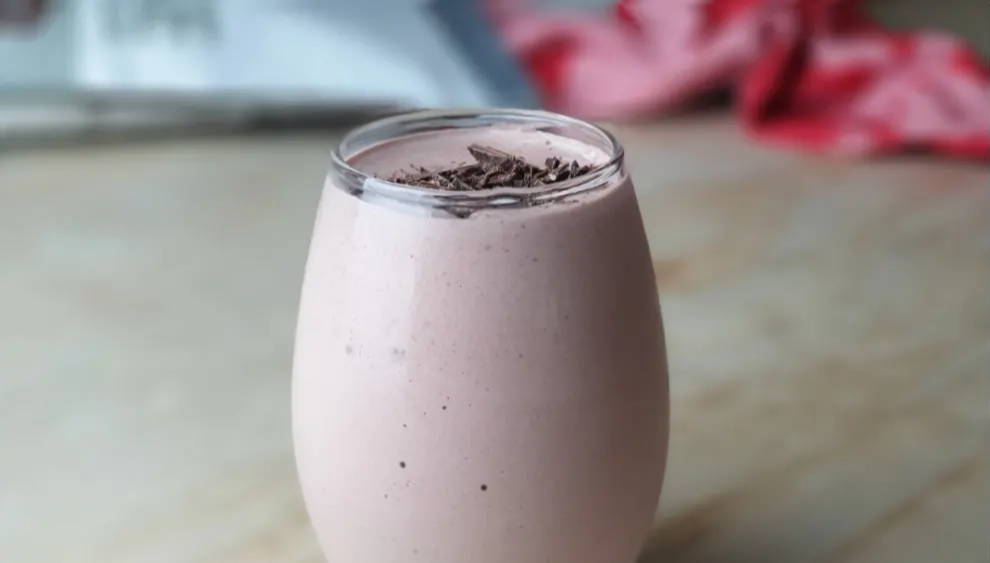 Cherry Ripe Protein Smoothie
Pina Colada Protein Smoothie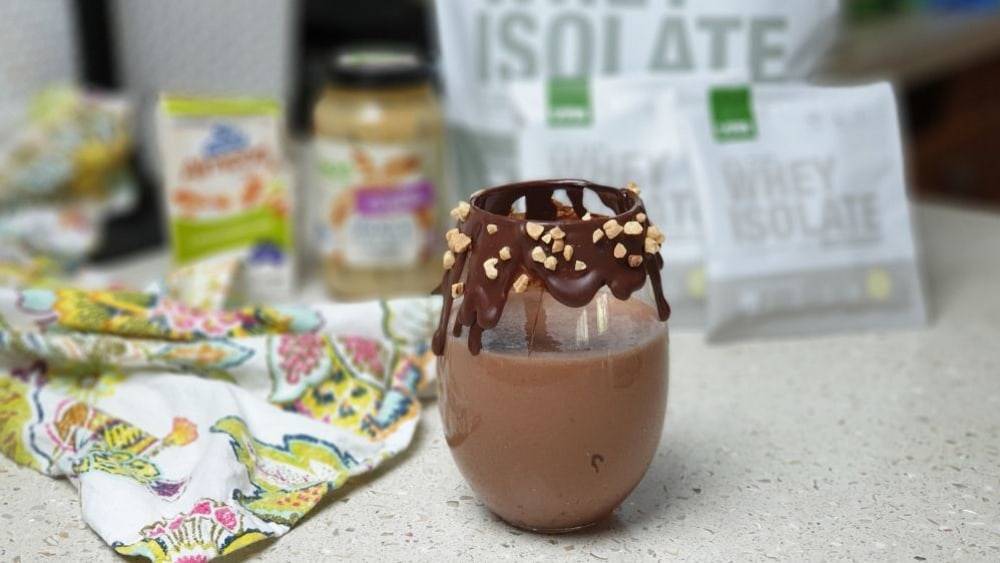 Snickers Protein Smoothie
---
---