---
If you're in the market for whey protein, you've heard of both whey protein concentrate (WPC) and whey protein isolate (WPI).  Are you unsure of the difference between these two products, and which one is best for you? This blog will explain the difference between WPI and WPC so that you can choose the best protein for you.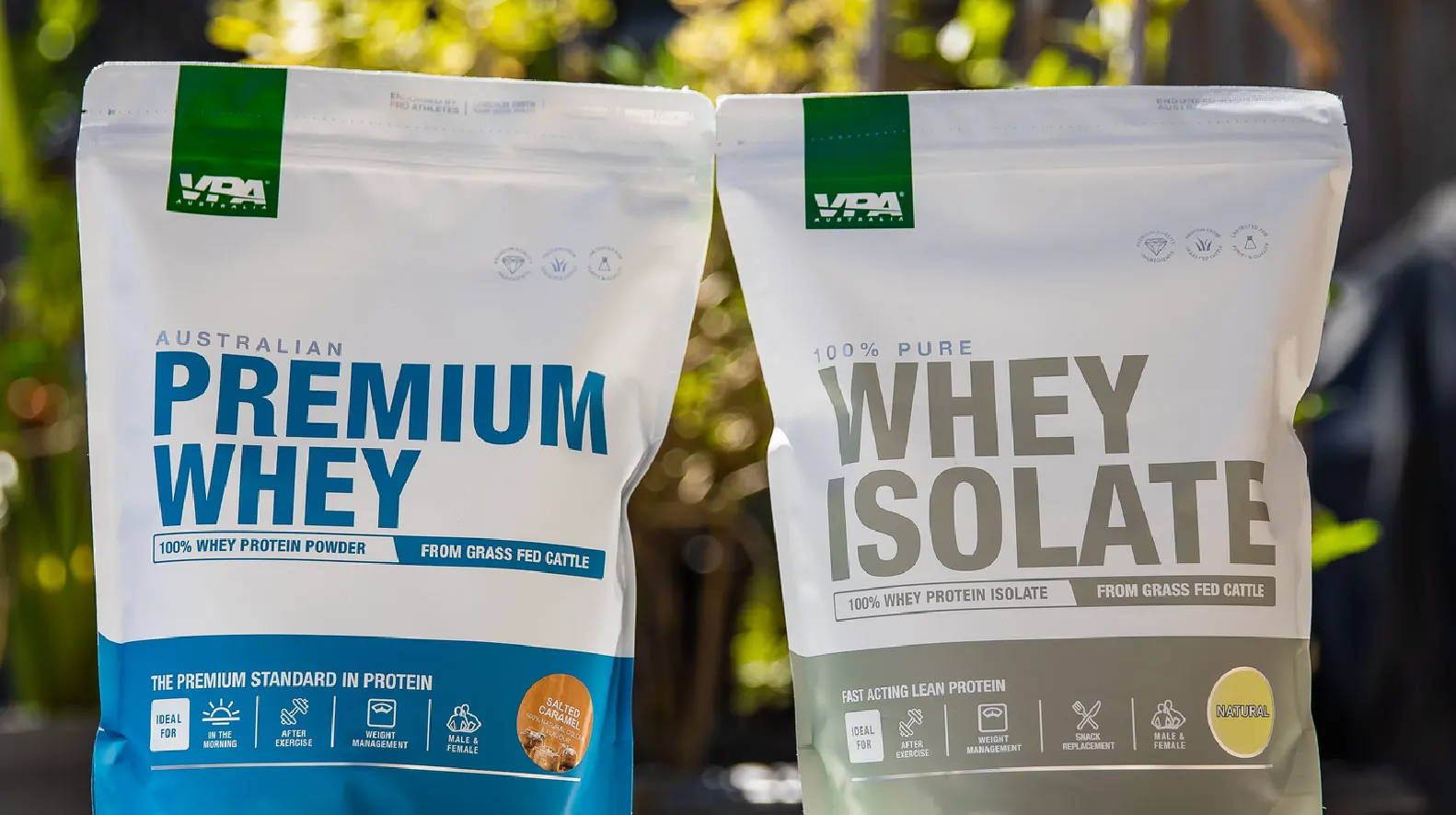 ---
Protein is perhaps the most important supplement for gym-goers, bodybuilders, and everyday people looking to have more control over their diet. It is a necessity for individuals looking to get fitter, healthier, or stronger protein powders are derived from many different products, however the most effective powders are dairy and whey protein powders. Whey protein comes in two main forms, whey protein concentrate (WPC) and whey protein isolate (WPI). Before we delve into the differences between the two, let's examine what exactly whey protein is, and where it comes from.
---
Whey protein is the powdered by-product of milk and cheese-making. That's right, you see all those bottles of milk and blocks of cheese in the supermarket? Whey protein is left over from their production, after the process of separating the whey from the milk. You can find a more detailed discussion about whey protein here.
---
WPI vs WPC – What's the difference?
---
The nutritional and pricing differences between WPI and WPC result from a secondary step in the manufacturing process. During production, WPC is microfiltered once, while WPI is filtered a second time. This second filtration removes more fat and carbohydrate from the original product, producing a more refined protein. This process means that WPI is a more pure whey protein than WPC.
---
Due to being more highly refined, WPI has a higher protein, lower fat, and lower carbohydrate percentage compared to WPC. Good quality WPI is generally around 90% protein by weight, compared to 75-80% for WPC. VPA pure whey protein concentrate has 23g of protein per serve, 0.7g of fat and 1.5g of sugars from lactose. VPA Whey protein isolate has 26g of protein per serve, 0.3g of fat, and 0nly 0.3g of sugar.
The lower lactose content of WPI the best protein powder for lactose intolerance. The majority of intolerant individuals can use WPI without experiencing any digestive symptoms.
WPC contains more milk fat than WPI with around 4-7% fat . This is not necessarily a bad thing, as this fat can contain beneficial nutrients not found in WPI.
---
The higher fat and lactose content of WPC makes it a slower digesting protein than WPI. The fact that WPI is more rapidly digested and absorbed into the blood stream, makes it the best choice for taking after training to build muscle and aid recovery. The slower digesting WPC is ideal for those who would like to feel fuller for longer – so it can be ideal for a high protein snack when you have a long time between meals.
---
Should I choose WPC or WPI?
Choose WPC if you're after a cheaper, slower-digesting protein that contains lots of macronutrients and bioactive compounds. WPC is a great option to consume throughout the day.
Choose WPI if you're after pure whey protein powder with lower levels of fat, carbohydrate, and lactose that contains less calories than WPC. WPI is ideal for people who want to get fast digesting protein into their body after a workout, or want to restrict the number of calories they consume. Additionally, those sensitive to dairy or lactose may benefit from choosing WPI over WPC due to the increased protein weight percentage over other compounds.
---
---
So there you have it – the differences between whey protein concentrate and whey protein isolate. As you can see, both forms of whey protein have their strengths and weaknesses, and you may find each of them helpful at different times. It can be very useful to utilise a combination of each type of protein to assist you in reaching your goals.
---