---
What if one drink can help strengthen our immune system?
Every day, our immune system fights the pathogens that enter our bodies and having to face different oxidants on a daily basis can take a toll on our body's natural defences. Our Ginger Health Drink will give you an idea of what it feels like to have a strong immune system with daily doses of nutrients.
To protect yourself from today's health obstacles, take our 30-day challenge for the full benefits of our health drink. Join the movement for stronger immunity and radiant health!
---
Ginger has been used for centuries as a spice to enhance flavour and as an herbal remedy. This root vegetable has been shown to have significant health benefits. It can be found in many recipes, from stir-fries to curries and can even be enjoyed as ginger ale or ginger beer.
Here are a couple of benefits that Ginger has and why it is perfect as a health drink!
High in Fibre
Ginger is rich in fibre that helps the digestive system function well. The fibre in Ginger can also act as prebiotics, and these substances help to get rid of bad bacteria and increase good bacteria such as lactobacillus and bifidobacterium.
Anything that is high in fibre is helpful when it comes to weight loss. Fiber helps the body feel full and satisfied to avoid overeating and to control your appetite. It also helps regulate your bowel movement and promotes a healthy digestive tract.
---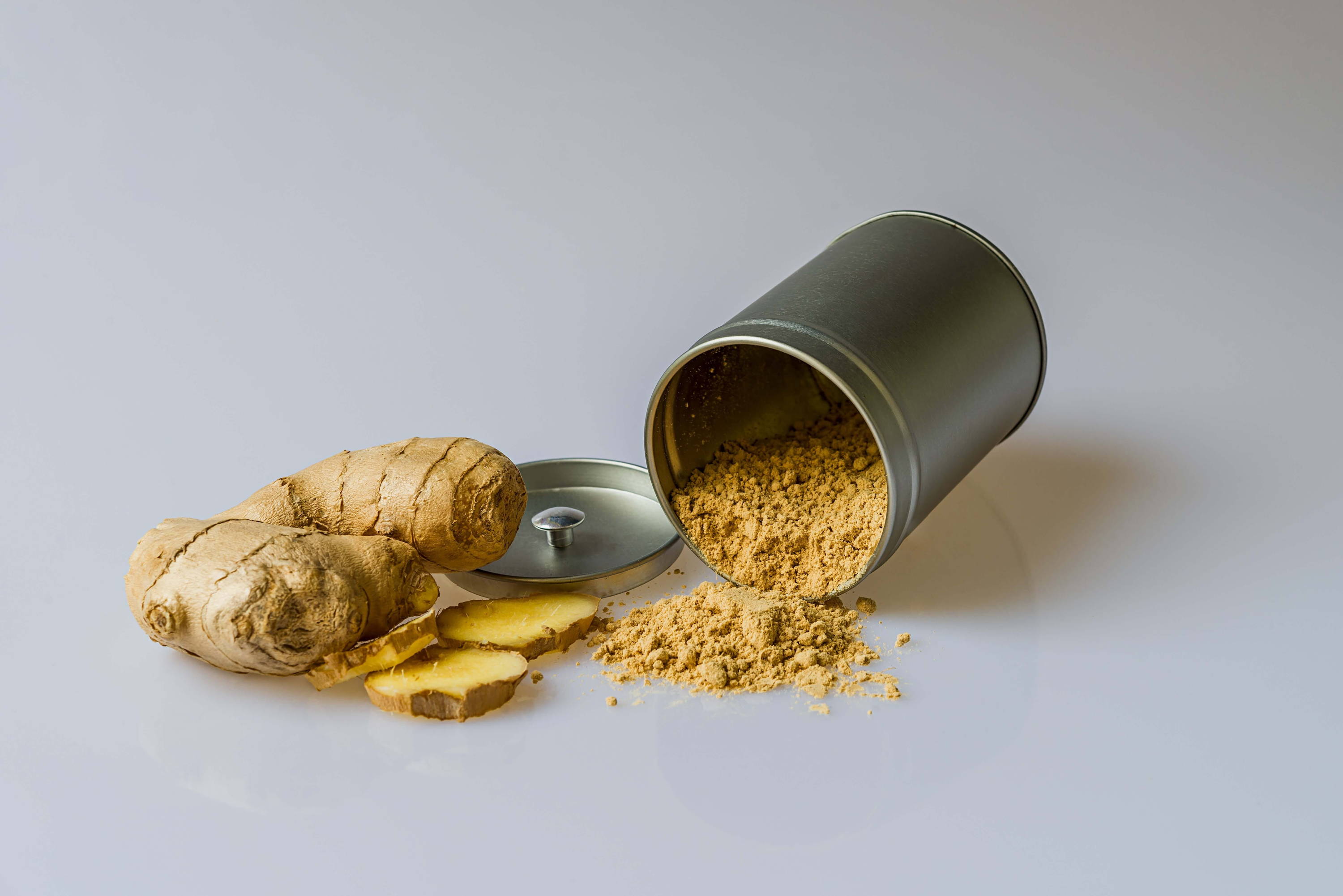 Helps Improve Digestion
Ginger has been used for many years to help with digestion. Ginger can help inhibit the activity of bacteria in the stomach and intestines, promoting the production of gastric acid and improving digestion.
The active compound in Ginger, gingerol, is a powerful anti-inflammatory that helps relieve swelling throughout the digestive tract. Ginger can also help prevent gas and bloating by calming down contractions in the intestinal walls.
Ginger also improves digestion by increasing stomach acid production, which helps us to absorb nutrients better and keep our stomachs healthy.
Has Relaxing Effect
Ginger drinks are soothing and relaxing. Some would say that it is due to the aroma that Ginger has. But really, it is due to the gingerol in the drink. Gingerol has calming properties, which makes any ginger drinker get that relaxing effect.
Ginger even showed lower oxidative stress levels.That's also because when you drink Ginger, your body starts to produce serotonin. This hormone is responsible for giving you a calming effect.
Strengthens Immune System
Our immune system protects us from diseases and illnesses such as flu, cold or fever. The ginger drink may help strengthen the immune system due to its antibacterial properties.
Ginger has been shown to have antioxidant and anti-inflammatory properties that help to boost immunity and fight some bacteria and viruses.
Has Vitamins and Minerals
Though not all ginger drinks are created equal, they do contain some vitamins and minerals. Including ginger drinks in your diet can provide you with essential nutrients such as vitamin C, magnesium, calcium, potassium, and copper.
It is essential to have vitamins and minerals because they play a significant role in our bodies. They help us digest food, make hormones, and fight disease.
These are just some of the reasons why VPA is excited for you to try the new Ginger Health drink. You get all these benefits in a Ginger Health Drink! Now, that is a deal!