---
Apple juice, banana juice, cherry juice, we've finally made our way down the alphabet to the "G" juice. That's right- Ginger Juice. You might be sticking your nose up in disgust, or maybe you are one of those people who love the taste and especially, the fresh and flowery scent of ginger. It is very similar to turmeric, cardamom, and galangal as it belongs to the Zingiberaceae family. But did you know that ginger has some great health benefits too? Ginger is also known as Zingiber officinale. Ginger originated from China and contains Gingerol, a substance with powerful medicinal properties. In fact, there is evidence of use in history over 5000 years ago when the Indians and Chinese used it for a variety of illnesses as it was considered a universal medicine.
---
Ginger is most well-known for its ability to help with the treatment of nausea and indigestion. In particular, for motion sickness, predominantly sea sickness. Although the present literature is inconsistent with its results on the effectiveness of ginger in aiding nausea, many of studies have found a positive correlation. In one research, the spice was shown to be more effective in reducing nausea than Dramamine, a prescription typically used to treat motion sickness. Giving sailors 1 gram of ginger lessened the severity of seasickness, according to another study.
---
It also appears that ginger is able to help fight the symptoms of the flu and common cold. Just like I mentioned above, the literature is often conflicting, but some studies have shown that having ginger can help relieve some of those dreadful cold and flu symptoms. One study found that ginger helps prevent or soothe a sore throat, reduce congestion, reduce inflammation and prevent colds. How you might ask? Well Ginger has powerful antimicrobial properties. Ginger had a stronger antibacterial impact than drugs against Staphylococcus aureus and Streptococcus pyogenes, according to a 2011 laboratory research. Streptococcal pharyngitis, often known as strep throat, is caused by the bacteria Streptococcus pyogenes.

But do we want fresh or dried ginger? Fresh ginger has been shown to help fight respiratory illnesses. Fresh ginger demonstrated antiviral benefits in respiratory illness models in a 2013 laboratory investigation. Ginger seems to block a virus from reproducing. However, this study demonstrated that the use of dried ginger had no impact.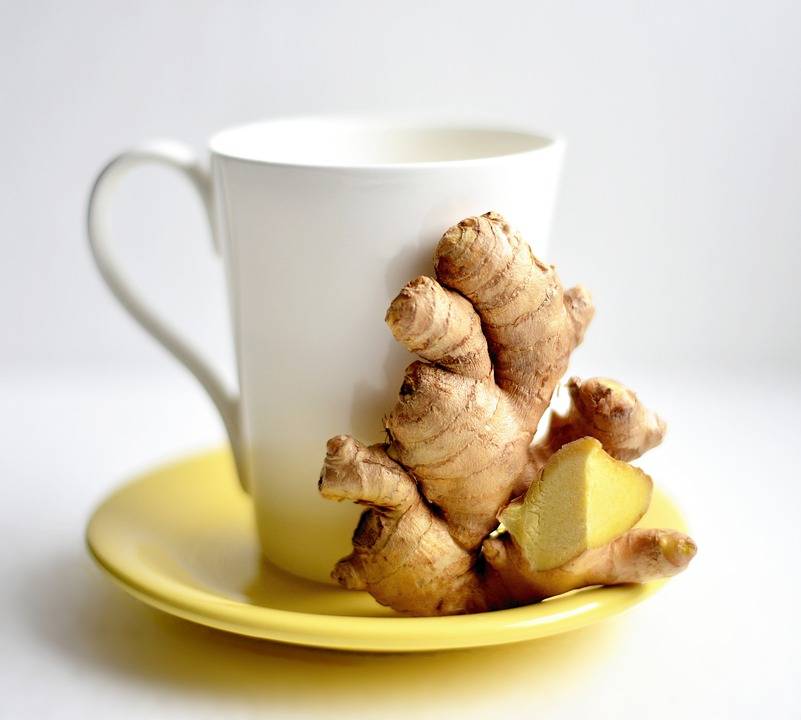 ---
Not only does ginger have properties to help when you are sick, but also for any exercise-induced muscle pain. Ginger's anti-inflammatory properties can help to relieve muscular discomfort after strenuous exercise. Several in vitro and animal studies revealed ginger extract to be more powerful than the anti-inflammatory chemicals present in aspirin when the efficacy of ginger as a therapy for inflammation and pain was investigated.
Sounds like "G" Juice is the "good" juice!