---
What's better than pancakes? Protein pancakes. And if you're not convinced, here are some reasons why protein pancake mixes are better.
What is a Protein Pancake Mix
As the name suggests, protein pancakes are a protein-packed variation of traditional pancakes. They're often made with ingredients like oats and yogurt rather than flour and butter, which gives you a protein boost for your morning meal.
---
Why Should I Use a Protein Pancake Mix?
Since protein is essential for muscle building and our body's daily functions, it's important to incorporate enough protein into our diets. However, getting all the protein, you need in every meal can be challenging, especially during breakfast. Because many breakfast foods are carb-heavy and lack protein, they're not very filling. This may cause you to be hungry soon after eating breakfast or even reach for an unhealthy snack to curb hunger until lunchtime. We've all been there!
Protein pancakes can help combat this problem by providing an easy way to get your fill of protein first thing in the morning. Plus, it'll help keep you full so that you won't feel the need for that mid-morning snack break!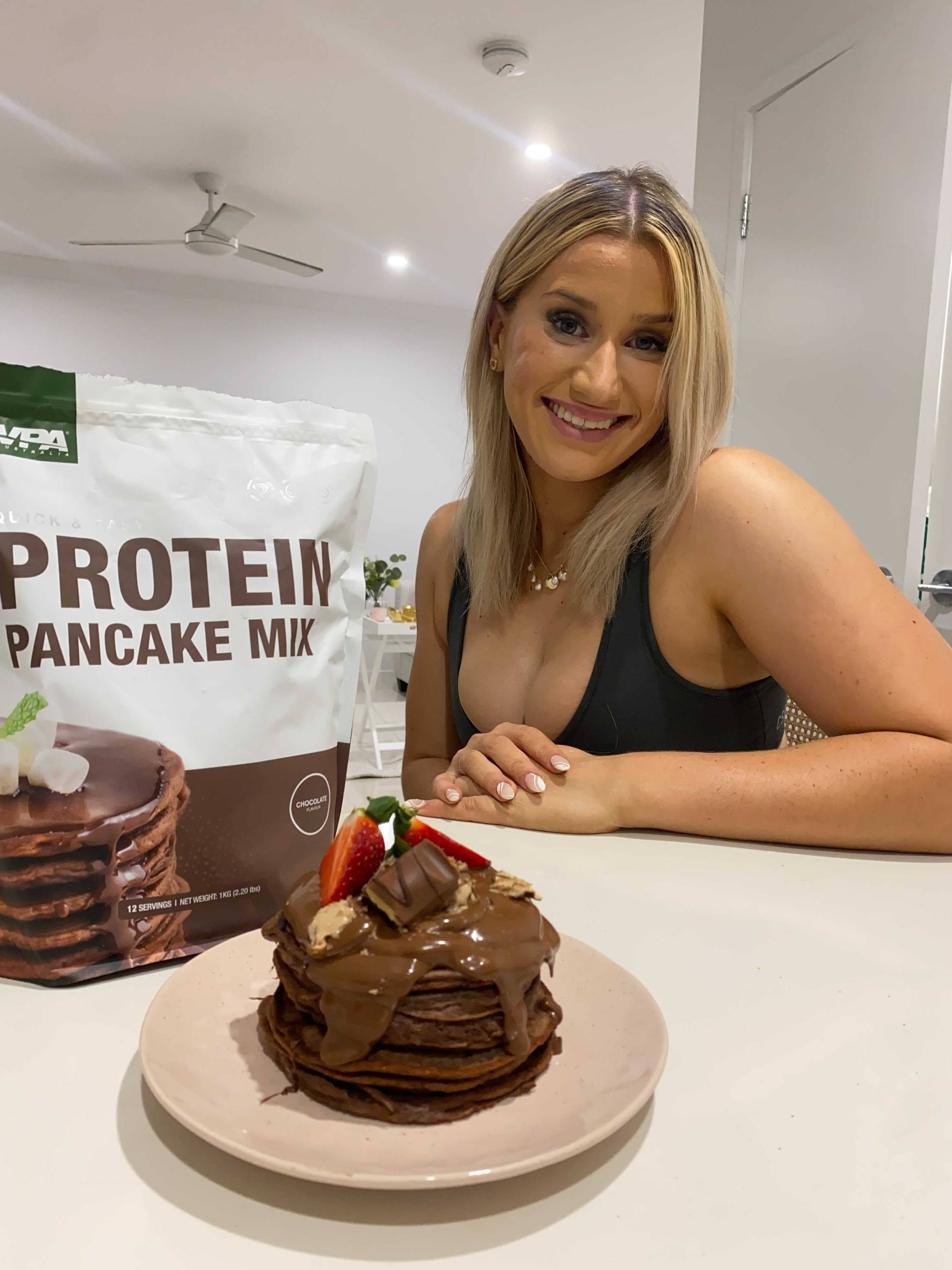 ---
The Benefits of Protein Pancake Mix
You will learn about the benefits of a product through its ingredients. Since there are different types and kinds of protein pancake mixes on the market, we would like to focus on VPA's Protein pancake mix.
Here is a breakdown of its ingredients and what benefits you can get from them:
Psyllium husk and inulin
Inulin is a polysaccharide that comes from plants, such as potatoes and bananas. It's found naturally in some fruits and vegetables. Inulin has the ability to help digestive issues by stopping cravings for sugar, which causes bloating and inflammation. And it regulates bowel movements, which is essential for people suffering from diarrhoea
.
Psyllium husk is a fiber that comes from seeds. Adding some psyllium husk to your diet can help reduce cholesterol levels, which means less blood clots, less heart damage, and fewer strokes. It also can improve digestion by thinning out mucus in the intestines so wastes can move through more easily.
---
WPC:
WPC has many benefits for muscle growth and recovery from exercise. It contains large amounts of amino acids, particularly BCAA's, that stimulate muscle protein synthesis for growth after a workout and L-glutamine for recovery. But it also contains other beneficial ingredients that may enhance the effects on muscle growth and recovery.
---
Medium-Chain Triglycerides:
Medium-chain triglycerides, or MCTs, are a type of fat found in coconut oil and other foods. Unlike other fats, MCTs are rapidly absorbed and used for energy by the body. They can also be used to help you lose weight.
Our protein pancake is also low in sugar and has over 26g of protein per serve.
---
Why is it better than a regular pancake mix?
The typical breakfast pancake is high in carbohydrates and calories, low in fat and protein, and has little to no fiber. Protein pancakes contain more protein than their carb-laden counterparts, plus essential vitamins and minerals.
They can be lower in carbohydrates, depending on the recipe used. A protein pancake can also contain more healthy fats than a traditional breakfast pancake.
Protein Pancake Mix has a higher nutritional value overall compared to a traditional pancake.
If you're trying to eat healthier, a great place to start is by replacing your normal breakfast with a protein-packed meal. Pancakes are a quick, easy and delicious option for your morning meal, but many people find that their typical batter recipe is too heavy or too sweet.
If this sounds like you, consider switching to a protein pancake mix instead. They're packed with more protein and less sugar — making them a much healthier choice.