---
This March, VPA choose to celebrate International Women's Month by highlighting our inspiring VPA Women athletes starting with Raissa Vogler. Her fitness journey started from bodybuilding, transitioned to powerlifting and now, Strongwoman. In this blog she'll share her journey in the said sport, from her struggles as a beginner, how she prepares for competitions, and tips on becoming a Strongwoman.
1. What's the best thing about being a Strongwoman athlete? What do you enjoy most about it? 
The challenge! It is a sport which provides a lot of mental stimulation and I guess that is what made it so attractive in the first place. I really enjoy that no event is ever the same. One competition might consist of a heavy yoke run over 20m & a max log, another might include the log and yoke as part of a medley. The fun component to this sport is there is always something new to work on & it allows myself as an athlete to keep expanding my skillset.
---
2. How do you condition your body and mind when training for competitions?
I need to just switch off and get the work done. If I'm in a comp prep, you'll often see me with my headphones in and my resting bitch face on … quite literally. Sometimes training sessions don't go to plan, and you need to be okay with accepting the good & bad, and growing from it.
---
How does a typical training for a strong woman athlete look like?
This depends on the time in the year, I'm either prepping for a comp or working on weakness in off season, while maintaining my strengths & movement patterns. My year may usually include about 4-5 comps ranging from local comps to Arnold's Strongman Australia and planning for International level.
---
3. What's the recommended diet or fuel when preparing for Strongwoman competitions?
nsure you have a good balance of macros, drink plenty of water and understand the calorie intake you need to perform. Sometimes I struggle to get my protein in, so my VPA WPI Protein is super handy to have in the cupboard all the time. Fruits & veggies are also incredibly important, so I'll always ensure I'm getting a variety of colours. For an athlete, carbs mean fuel, so it's important to ensure I'm consuming enough.
---
4. Can you give us one advice for anyone wanting to work their way up and join strongwoman competitions?
Don't think, if you want to do it then just go for it, you never know until you try. It's what I did, and I've never looked back.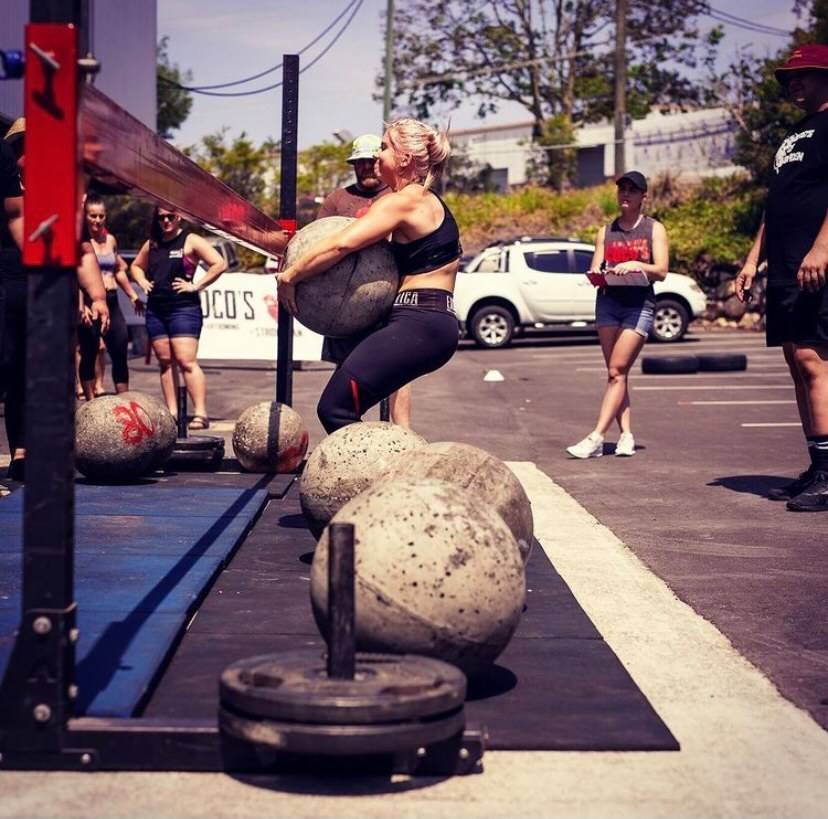 ---
5. What's your favorite VPA supplement? What are the products you recommend, especially for those who are in strength sports?
VPA WPI Protein in my protein oats every morning for breakfast. There are so many flavour varieties and I love mixing it up. I also take creatine & super greens on the daily, something I'd definitely recommend. I also love the Protein Balls, but I'd end up eating too many of them they are that yummy haha.  
---
---
6. We've witnessed the captured moments of your wins, and we all know that behind those high moments are also the lows in the process of getting stronger. 
---
What were your struggles or challenges as a beginner in the Strongwoman sport?
Feeling like I'm not good enough, and I think it's important to never compare yourself to others, something I've had to learn along the way. This is something I tell my clients all the time, you need to stay in your own lane and focus on what you need to do. At the end of the day you are there for yourself, not them, and only you are in control of the outcome.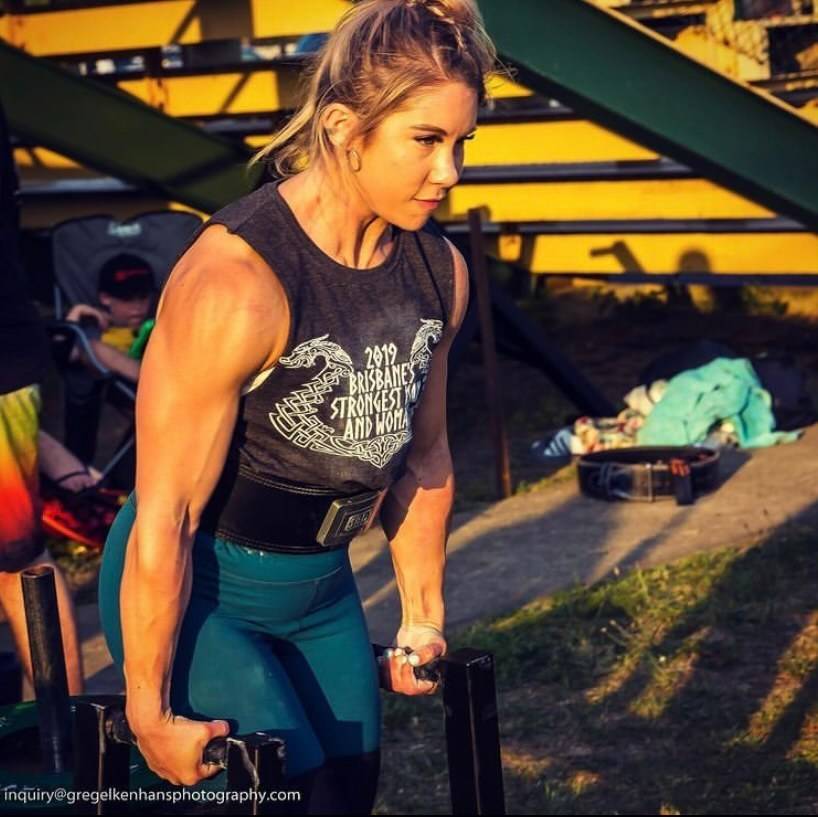 ---
What was your biggest motivation to conquer them?
Remembering why I started and remembering the triumphs I've already achieved. It'salso important to look back and realize how far you have come. Growth isan amazing thing and it's often overlooked.
---
7. Strongwoman is more than just a sport, it is a community that supports and encourages women to find their strength and practice it through strength sport. Given that, What's the most valuable lessons you've learned from being a part of this community?
To be kind, support others and never be sorry for being yourself. If you're a nasty person at the top of your sport, you're only going to be remembered for how you treated people, not what you achieved. If you're a kind and genuine person, regardless of whether you're at the top or not, that is how you'll be remembered.
---
8. What are your plans or goals for 2021?
My plans are to finally get back into the competition scene. Unfortunately covid in VIC has been challenging, which meant most of our competing calendar was wiped in 2020. This year, I already have a vast number of comps lined up and I'm super excited ;) Next year, I plan to get overseas to compete on the International Stage.