For years we have been told that breakfast is the most important meal of the day. It's the meal that breaks the night's fast and gives sustenance and energy for the upcoming day activities. Eating breakfast holds benefits for our health, well-being, and cognitive performance. If you are looking to lose weight, then consuming breakfast in the morning might be especially important. One-day dietary recall data from the 2011-2012 National Nutrition and Physical Activity Survey found that people that skipped breakfast had the highest mean body mass index (BMI) and waist circumference, the lowest intake of wholegrain foods, fruits and vegetables for the day, and the highest intake of discretionary foods. Persons who consumed breakfast cereal had the lowest mean BMI and waist circumferences and had healthier diets at both breakfast and throughout the rest of the day. They also consumed the lowest added sugar intakes. However, not all breakfasts are created equal. Consuming breakfasts that are high in sugar can be more detrimental than skipping all together.
---
What should you eat at breakfast?
It is recommended that we consume around 15-25% of our daily energy intake at breakfast time. So what should we eat for breakfast? The key is to eat a substantial well-balanced breakfast, one that delivers its energy slowly over the course of the morning. A good breakfast should have a balance of carbohydrate, protein and fat and contain components from various food groups. Eggs, breakfast cereal, and toast with various toppings are the obvious breakfast choice, but as we move away from processed cereals oats are becoming more popular.
Not only do they oats hold many health benefits, but they are also fast and east to prepare. Oats are a great choice for a healthy, quick and easy meal. Oats a unique fiber called oat beta-glucan which not only makes you feel full but also reduces cholesterol. Oats are also full of antioxidants and are great for your digestive health. Rolled oats rather than processed, quick oats which are cooked at heat are considered to be a healthier version. This is because during the mechanical processing of quick oats, some of the fibre is lost.
---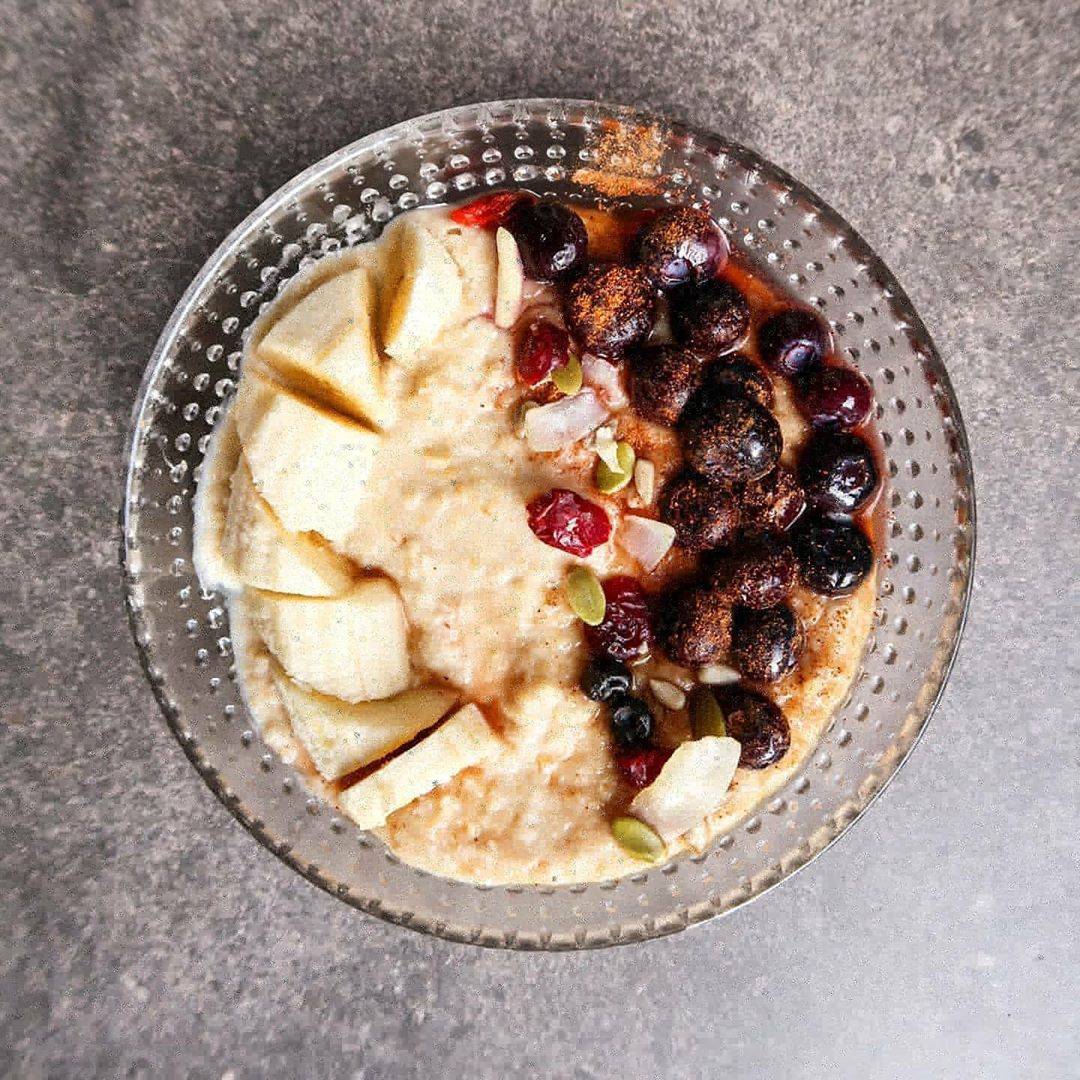 One cup of cooked oats contains only 6 grams of protein so it is important that you add some additional protein to achieve your optimal activity. A scoop of Whey Protein Isolate will not only add some sweetness to your oats (without the refined sugar) but it is a simple and easy way to increase the protein content of your breakfast. Keep in mind, protein powder is best added after the cooking, as it can sometimes go a bit rubbery if over heated. Other healthy additions to oats include fruit such as mashed banana or berries, flax seeds, chia seeds, hemp seeds, sesame seeds, pumpkin seeds, sunflower seeds, walnuts and almonds.
---
---
Smoothies are one of the healthiest and fastest ways to enjoy oats for breakfast in the morning. Simply combine 30g of oats, 30g of protein powder, fruits of your choice, something green, and a milk of your choice and blend. The possibilities are endless!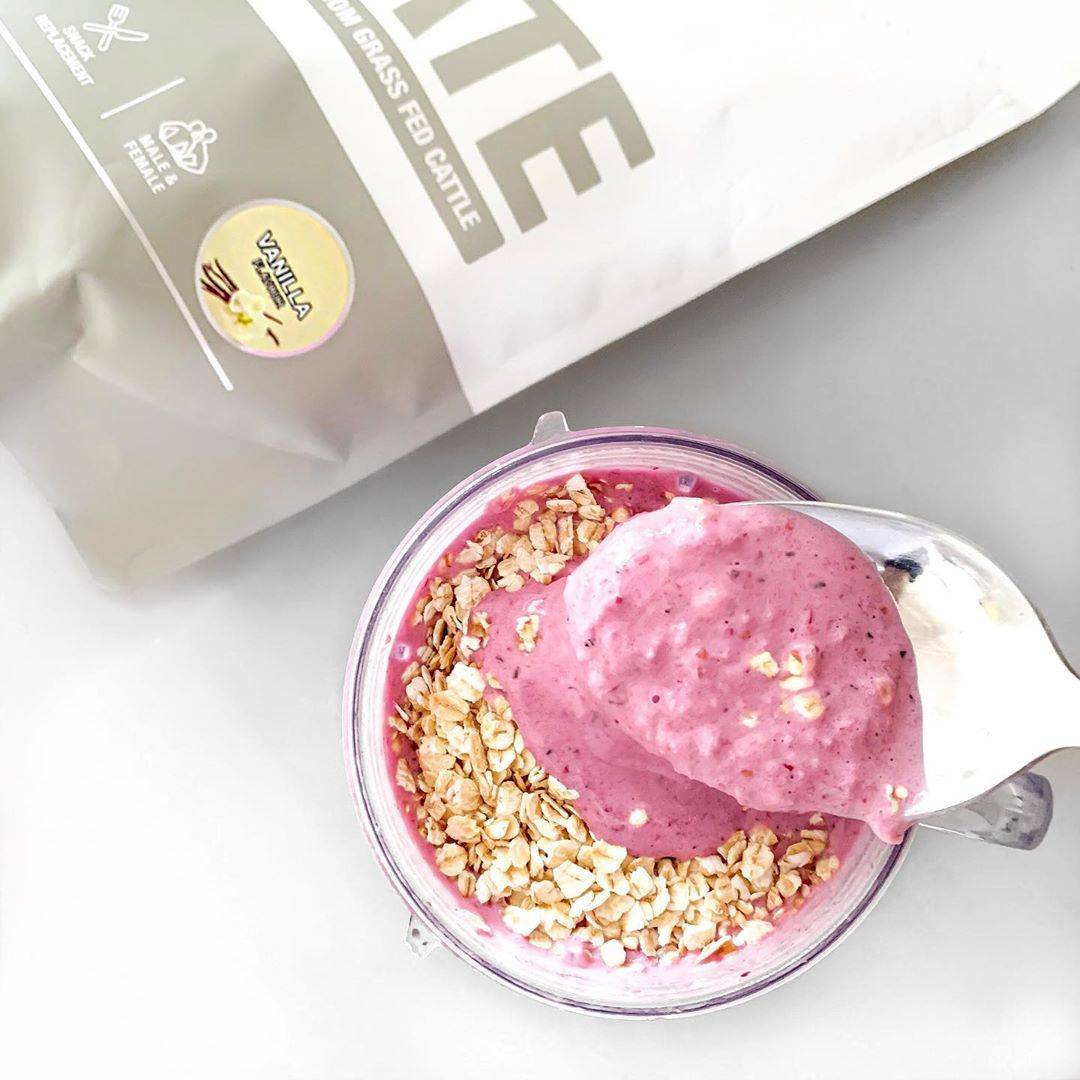 ---
---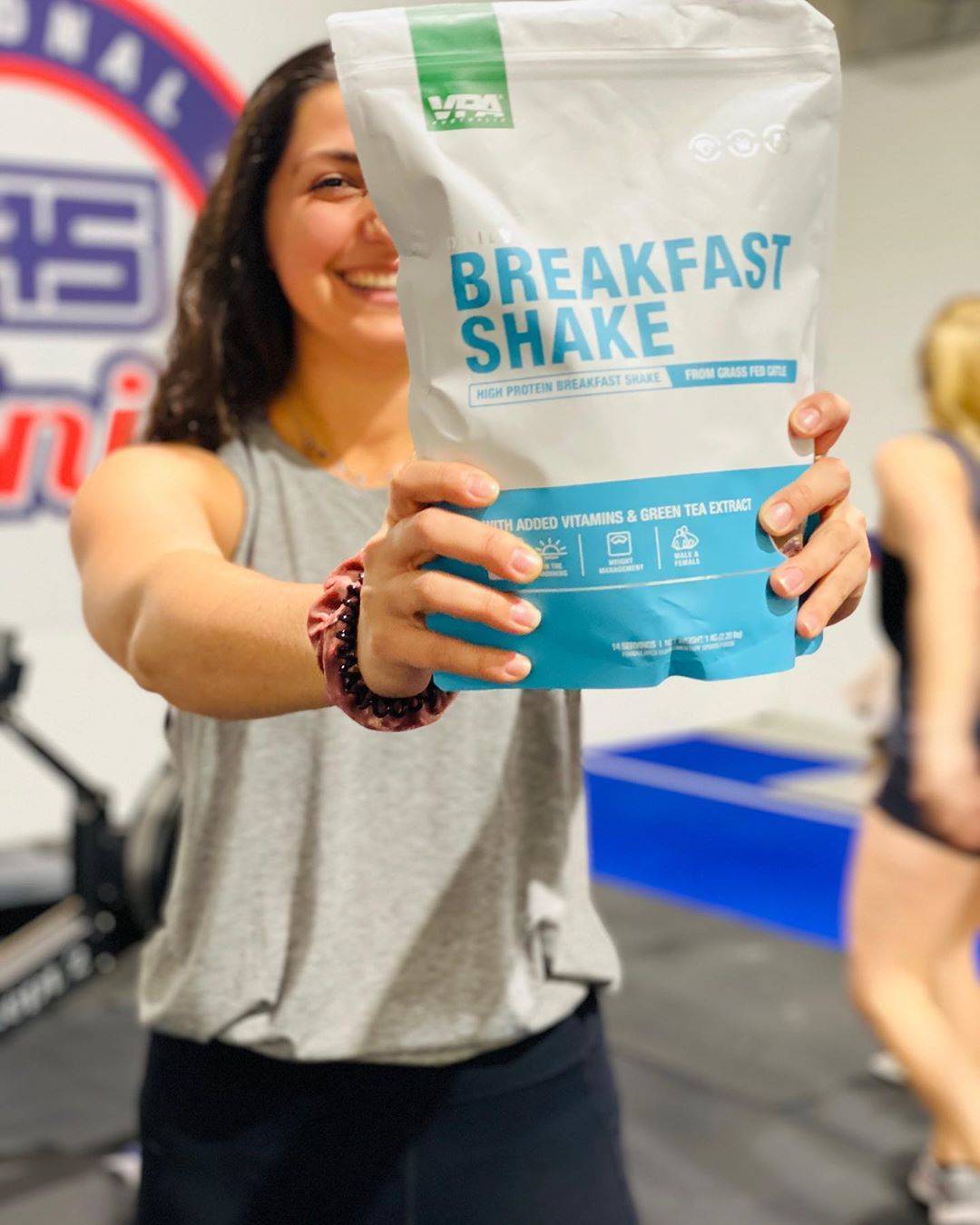 VPA Breakfast Shake is a complete "breakfast in a shake", an instant version of protein and oats. it is a great option for the truly time poor person. Breakfast Shake combines a full serve of Whey Protein Concentrate, with oats, green tea powder, psyllium husk and vitamin B6. It provides you with everything you need to fuel your body for the day head. One 70g serve of breakfast shake provides you with 266 calories, 31g of protein, 22g of carbohydrate, 5 grams of fat and 5 grams of fibre.
---
---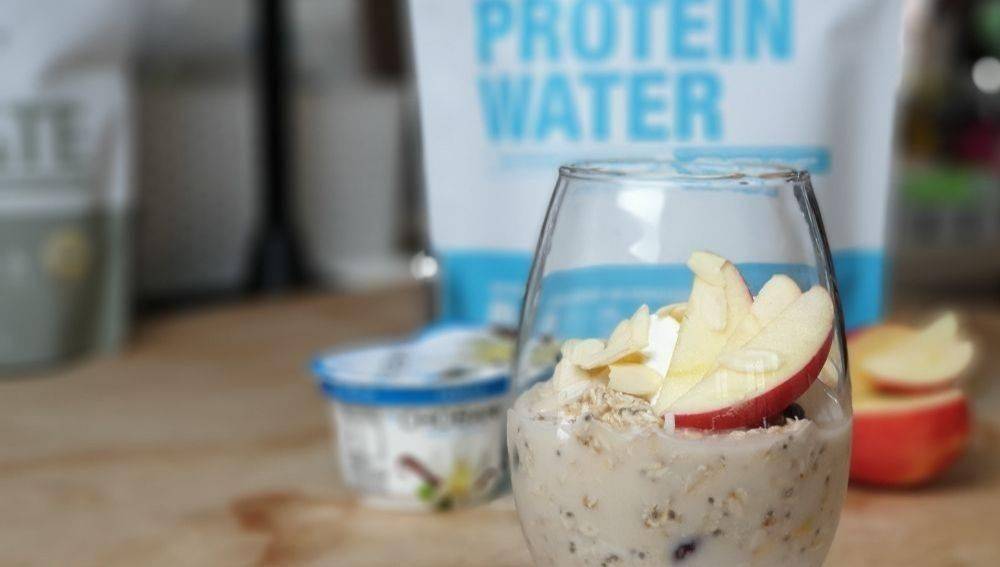 ---
We know that we tend to make healthier eating decisions if we are in a good mood, so it's time to start being a morning person and get your oats handy the night before. We also think more logically in warmer temperatures as opposed to making emotional decisions when in colder temperatures, so turn on that heater in the morning before you get out of bed. After all, breakfast is the most important meal of the day.