---
About Protein Bars
From chocolate to cookies and cream flavours, there are a lot of different protein bars on the market. Some people say that these bars are a great addition to your diet, while others think they are just a marketing ploy by big supplement companies.
Protein bars can be very useful in your dietif you use them wisely and follow some basic guidelines. This guide will explain everything you need to know about protein bars, including how they can help you meet your fitness goals, the various health benefits they offer, and how to find the right bar for your needs.
---
How Protein Bars Can Help You Reach Your Fitness Goals
An easy way to make sure you're getting the nutrition your body needs is with protein bars.
Protein bars are a really great way to get extra protein into your diet. They're also handy sources of carbohydrates, which can help fuel your workouts.
If you're an active person — working out regularly and playing sports competitively — you may need additional energy (calories) and protein in your diet to help keep up with your training. Berman says that protein bars can be a convenient snack for athletes who need extra calories for performance and recovery.
Even if you don't work out a lot, if you don't eat meat or eat eggs, protein bars can help you get enough of the protein needed for muscle growth and repair.
Berman suggests looking for a protein bar under 200 calories and has at least 10 grams of protein, but no more than 15 grams of sugar or 3 grams of saturated fat. The lower the sugar content, the better for people watching their weight or who have diabetes.
Protein bars are a great way to increase your protein intake conveniently and healthily. Protein bars are convenient because you can throw them in your gym bag, purse or briefcase and then eat them on the go.
Protein is an essential nutrient that helps build bones, muscles, cartilage, skin and blood. Protein also helps repair body tissues and makes enzymes, hormones and other body chemicals. It is a source of energy to fuel your daily activities. You need to get enough protein every day to perform all of these functions.
Protein bars can be useful supplements when you're looking to bulk up or lose weight. Protein shakes or protein powders are other options to consider if you're looking for a way to add more protein to your diet without adding too many extra calories.
---
Six Things To Look For In The Right Protein Bar
Here are six things to look for when selecting the right protein bar:
A moderate amount of protein (10-20 grams)
The right kind of fat (healthy unsaturated fats)
Minimal sugar, artificial sweeteners and high fructose corn syrup
Natural ingredients that you can pronounce and recognize
Healthy carbohydrates like whole grains and fruit
Nutrients such as fibre, vitamins and minerals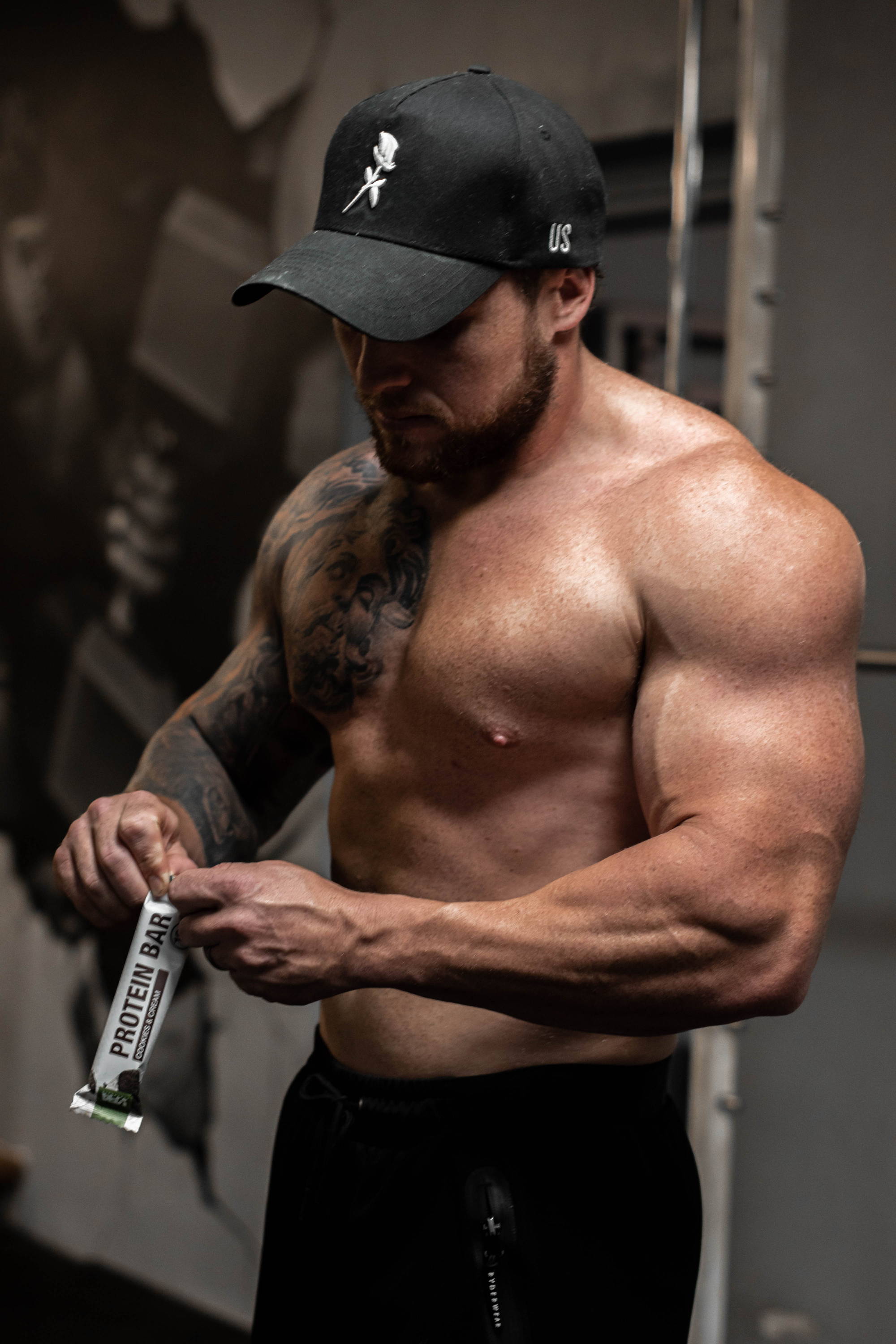 Benefits of VPA Australia's Protein Bars:
18-19g of protein per bar - from Whey Protein Isolate
Contains prebiotics to support digestive health
L-Glutamine for muscle growth and repair
Excellent source of fibre (over 13g per bar)
Made with Natural Wholefoods
Made in Australia
The bottom line is that there's no one-size-fits-all solution to choosing the right protein bar. The best choice depends on many factors, including your goals, health, and tastes. That said, you shouldn't be intimidated by the options or concerned that you won't find something to meet your needs. Protein bars are a product category with lots of room for variation—there are many different ingredients and options available, so it's possible to find the perfect fit for you.