---
Are you looking for a vegan protein powder? Perhaps you're a vegan yourself, and you've been looking for the right protein powder, or you want to buy your vegan friend or family member a way to add some extra protein to their diet. Maybe they've expressed interest in being vegan, but you know it can be quite difficult to get enough protein.
---
#1 Know the difference between vegan and whey protein
Vegan protein powder is different from whey protein in three main ways: it comes from a different source, is processed differently, and has different benefits.
The first difference is that whey protein comes from cow's milk while vegan protein powder comes from plants. The latter is usually made from soy, brown rice, hemp, or pea. Vegan protein powder is a great way to maintain muscle mass without consuming animal products.
The second difference between them is that they are processed differently and have different end products. Whey protein is extracted through acid washing (to remove lactose and fat) and then dried and condensed under high pressure. It can be found in concentrate or isolate (where it has been purified further).

While Vegan protein powders are processed and manufactured in one of three ways:
1. Source of protein extracted from plants (pea, hemp, soy)
2. Processed through fermentation (rice, pea)
3. Micro-filtered (organic brown rice)
The third is their benefits: Vegan protein powder is free of lactose and the hormones that come with it. Whey protein is a popular choice among bodybuilders, and proved to be highly effective in helping one bulk up or even lose weight.
Taste and Mixability:Vegan protein tase earthy while Whey has a sweeter taste especially with the different flavours available. Both can be mixed well with water.
Allergens: Whey isolate or concentrate is often processed with dairy products, so people who are allergic to milk should avoid whey protein. Some studies show that whey may cause acne in some people, especially women. Vegan protein powders may also cause allergic reaction depending on the protein powder used. For example, one type of vegan protein powder is soy. Some people may be allergic to that. Thankfully, there are other types of vegan protein powders that they can choose from.
Antioxidants:Vegan powders use antioxidant-rich ingredients like ground-up fruits and vegetables to boost antioxidant levels in the body after a workout. Whey is lower in antioxidants because it comes from animal sources.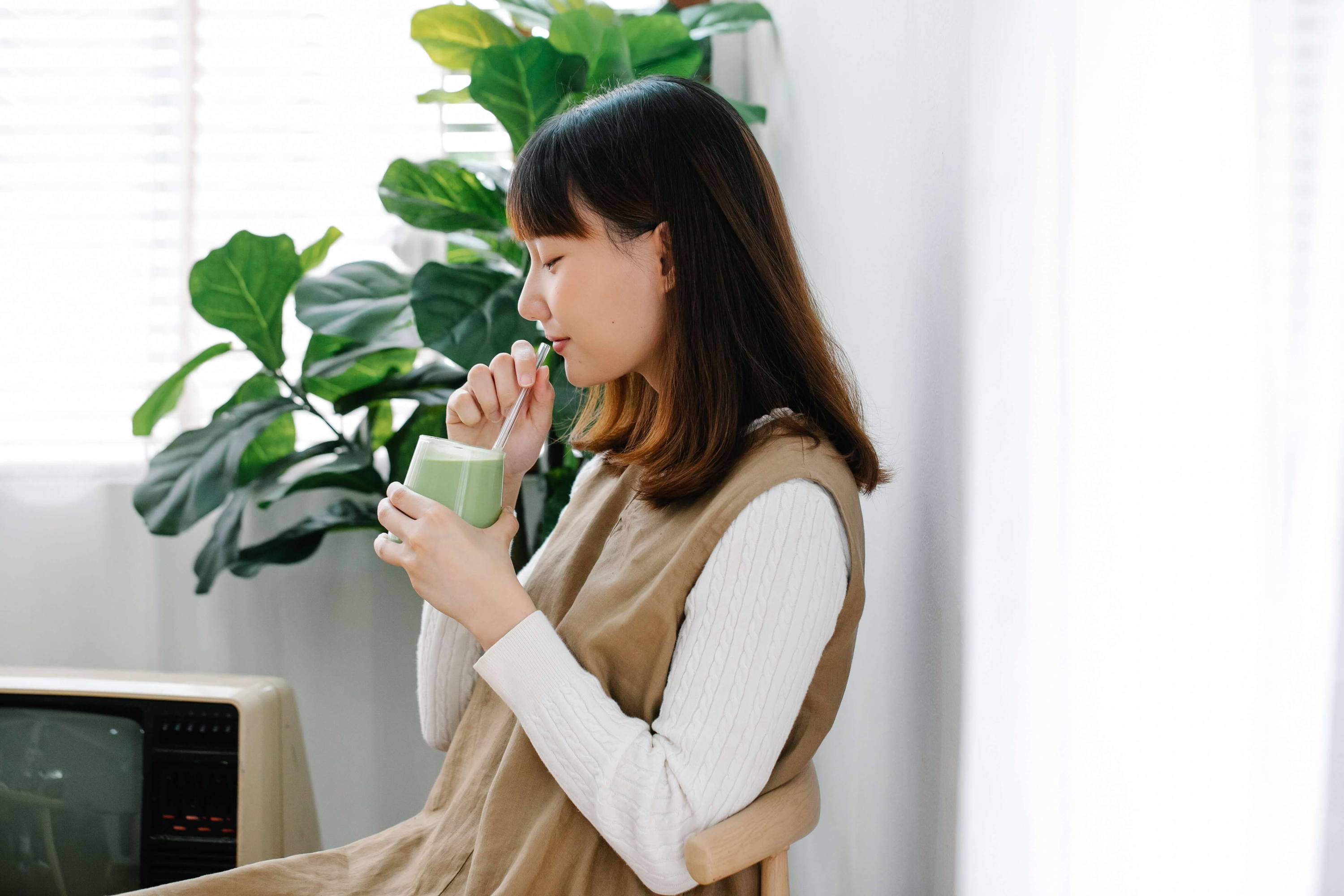 ---
#2 Check protein contents
Vegan protein powder is a great source of protein for vegans and non-vegans alike. Not only that, but the right vegan protein powder can help you reach your fitness goals faster and more effectively.
One way to find the best among many vegan protein powders is by checking to see if it's 100% vegan protein powder. Many products market themselves as "plant-based" or "vegan" but still have whey in them, which means they aren't truly plant-based or vegan.
Check its protein contents. According to healthline, one should check for 20- 30 grams of protein and around 5-12 grams of BCAA. When you opt for plant-based protein, choose one that has both.
Make sure you're getting what you're looking for by choosing products that are 100% vegan, so you can take advantage of its full benefits.
---
#3 Look for ingredients you recognise and see if they are full of Essential Amino acids
When choosing a vegan protein powder, there are some basic things to keep in mind. First of all, you need to look out for the ingredients used in your chosen supplement.
The best way to do this is by simply reading the label on the packaging. You want to ensure that you are getting something that is as natural as possible and that contains only vegan-friendly ingredients.
Secondly, you should look at the kind of essential Amino acids that are included in your protein powder. Amino acids are extremely important for muscle growth and recovery, so you want to make sure that you are getting enough of them from your protein powder too.
Finally, it's essential to check how many calories and sugar is included in your protein powder. The amount of sugar and calories can vary dramatically from brand to brand, so you need to know what you're getting and what can significantly affect your diet if consumed regularly.
---
#4 Choose a well-known brand with a certified vegan product
VPA Premium Plant is a certified vegan product. You can confirm it here: https://vegan.org/companies-using-our-logo/. This one simple confirmation can give you the assurance that you are getting a truly vegan product.

VPA Premium Plant is also unique due to its naturally sweet flavours (sweetened by stevia), colours and binding agents.
Vegan protein powder is an excellent choice for anyone who is interested in gaining muscle with a meat-free diet. Vegan protein powder is made from soy, rice, hemp, and other plant-based proteins. This protein powder offers the same nutritional benefits as regular protein powder but is free of eggs, dairy products, and other animal products.
Here are some tips to help you choose the right vegan protein powder for your needs:
Find Out About the Brand
Before you decide on a particular brand of vegan protein powder, do some research about that company's reputation. If it's well known and has been around for a while, chances are it has a good reputation. Avoid any brand that seems shady or doesn't have a solid track record.
Look For Reviews
While researching the brand of vegan protein powder you're considering, look for customer reviews as well. Customers who have used the product can offer valuable insight into how effective the product really is compared to other brands they've tried. These reviews can help provide you with important information on whether or not this brand of vegan protein powder works well for increasing muscle mass.
Find one with good customer service
This is essential, especially if you are new to buying plant based protein powder. You may have many questions, and it's good if the company you ordered from is more than willing to answer your questions for you. Find one that has your best interest in mind.
---
If you could sum up all of the advice given above in one word, it would be this word: research. Once you know what to look for and learn about the different types of vegan protein powder, you can easily and quickly locate the ones that will work best for your needs. You can also start with VPA's Vegan Lean Pack.
We do recommend consulting with a health professional before using any protein powder, particularly if you have a sensitive digestive system.