---
Winning performances are poweredbywild ambition, passion, grit and science.
For years we have supported dreamers working hard to turn their goals into reality. But even our biggest dreams sometimes need an extra propulsion to reach their peak.
VPA's New scientifically formulated Performance Gels and Magnegels are dedicated to the long and ruthless trail runs and rough rides. To those brutal Crossfit training sessions, and almost impossible feats.
Go further. Go faster. Go harder. Beat the person you were last week.
Developed by athletes for athletes, and the very few who dare to push themselves out of their comfort zone and beyond their limits.
---
---
A surge of energy in every packet
VPA's New Performance Gels and Magnegels come in tasty fruity fun flavours and are packed full of fast release energy and electrolytes to keep the fire burning in you longer.
Why use sports gels? Sometimes the most efficient weapons are small and handy. You can't see 'em, but they pack a mean punch.
---
---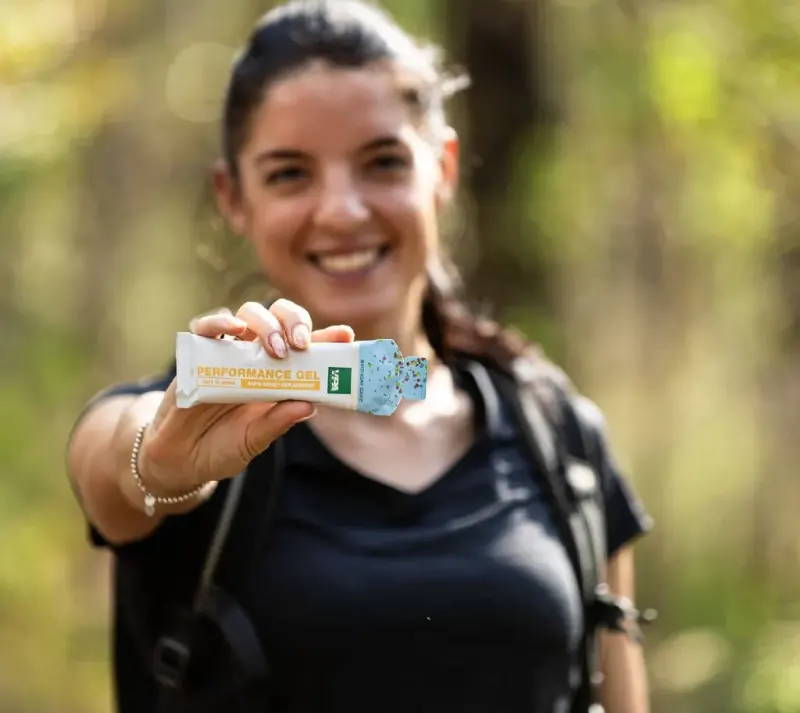 VPA's Performance Gel is a hydration gel containing energy and electrolyte to aid prolonged endurance sports including running, cycling, and triathlon. It comes in exciting flavours like Birthday Cake, Mojito, and Pomegranate.
---
---
---
---
Our Magnegel contains added magnesium to promote energy production and recovery. The magnesium aids in maintaining adequate mineral concentrations with the body during exercise. It comes in fruity flavours like Brazilian Orange, Tropical, and Lemon Ginger.
---
Each gel contains at least 25g of carbohydrate to fuel your muscles.
---
Make it your new companion in training
---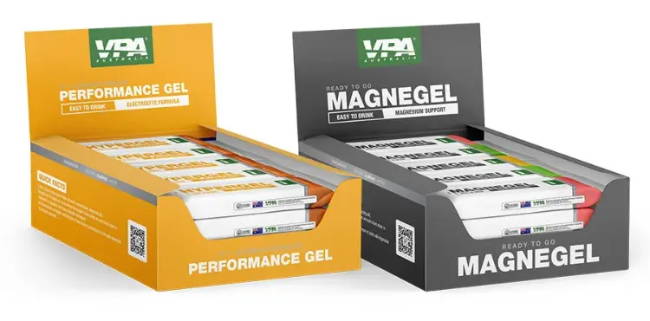 ---