---
We know that there is no one busier than a small business owner! We also know that anything you can do to increase revenue without too much time investment is helpful to your business. Since you have already made the decision to sell supplements in your store or gym, our team at VPA has gathered some useful tips based on our VPA Fam's experience with stocking VPA supplements.
Not yet stocking VPA Australia? get in touch.
---
Have enough stock on hand and keep it visible
---
---
Keeping well stocked with a range of products is the number one way to sell more VPA products in your gym. People buy what they see, so keeping your stock visible and on display is very important.
Additionally, when clients are at the gym, they are already in the mindset of thinking about their health. Seeing VPA products will help remind them that they nearly out of protein and prompt them to buy.
Finally, people love convenience. They would rather purchase from you at the gym, than order online or shop elsewhere. If you have stock, and they can see it, they will purchase from you.
Here's a couple of examples of how you can display our products. Some promotional banners and materials you might want to add to your display include:
Want to start stocking VPA products? Apply for wholesale today.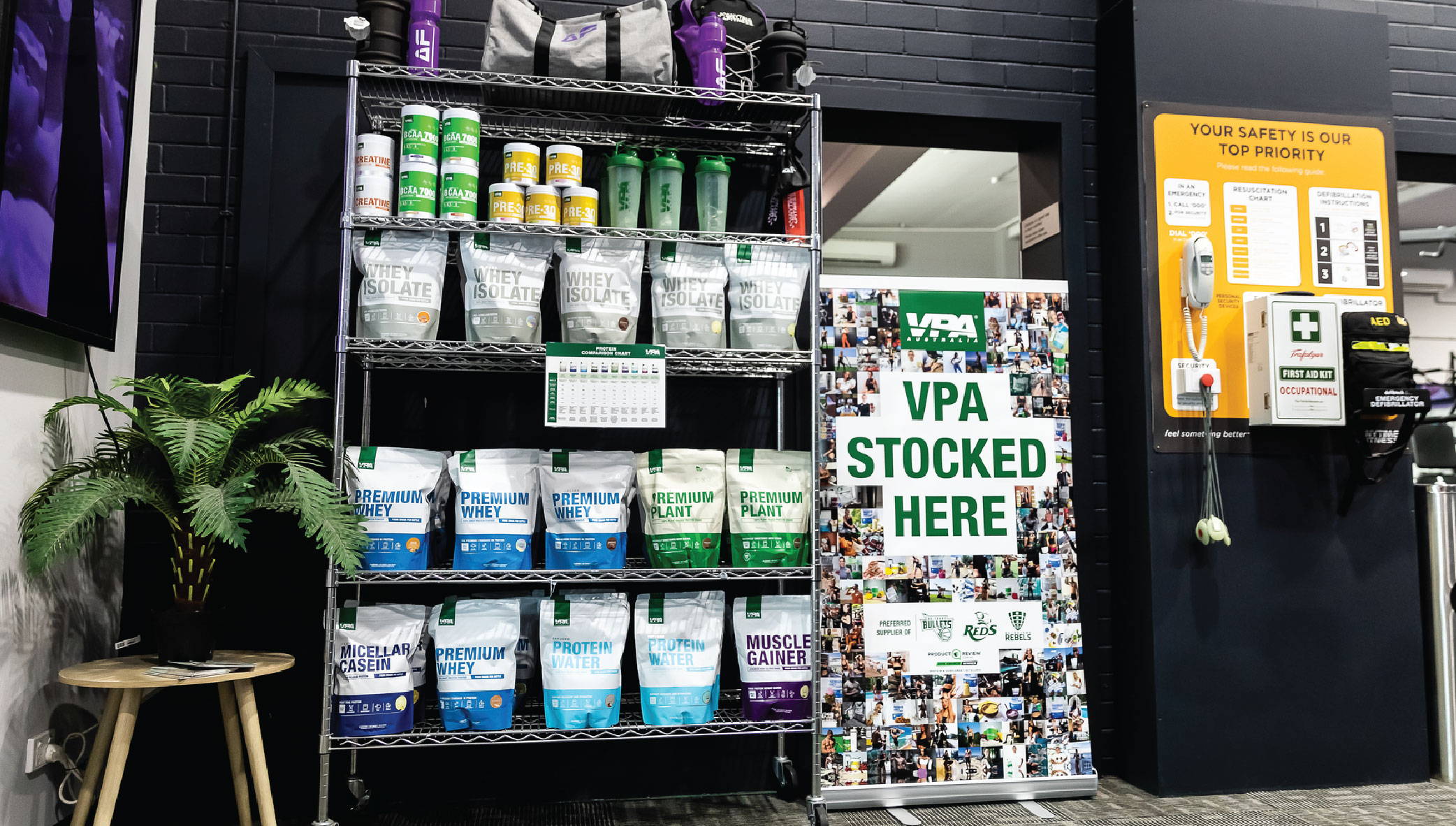 ---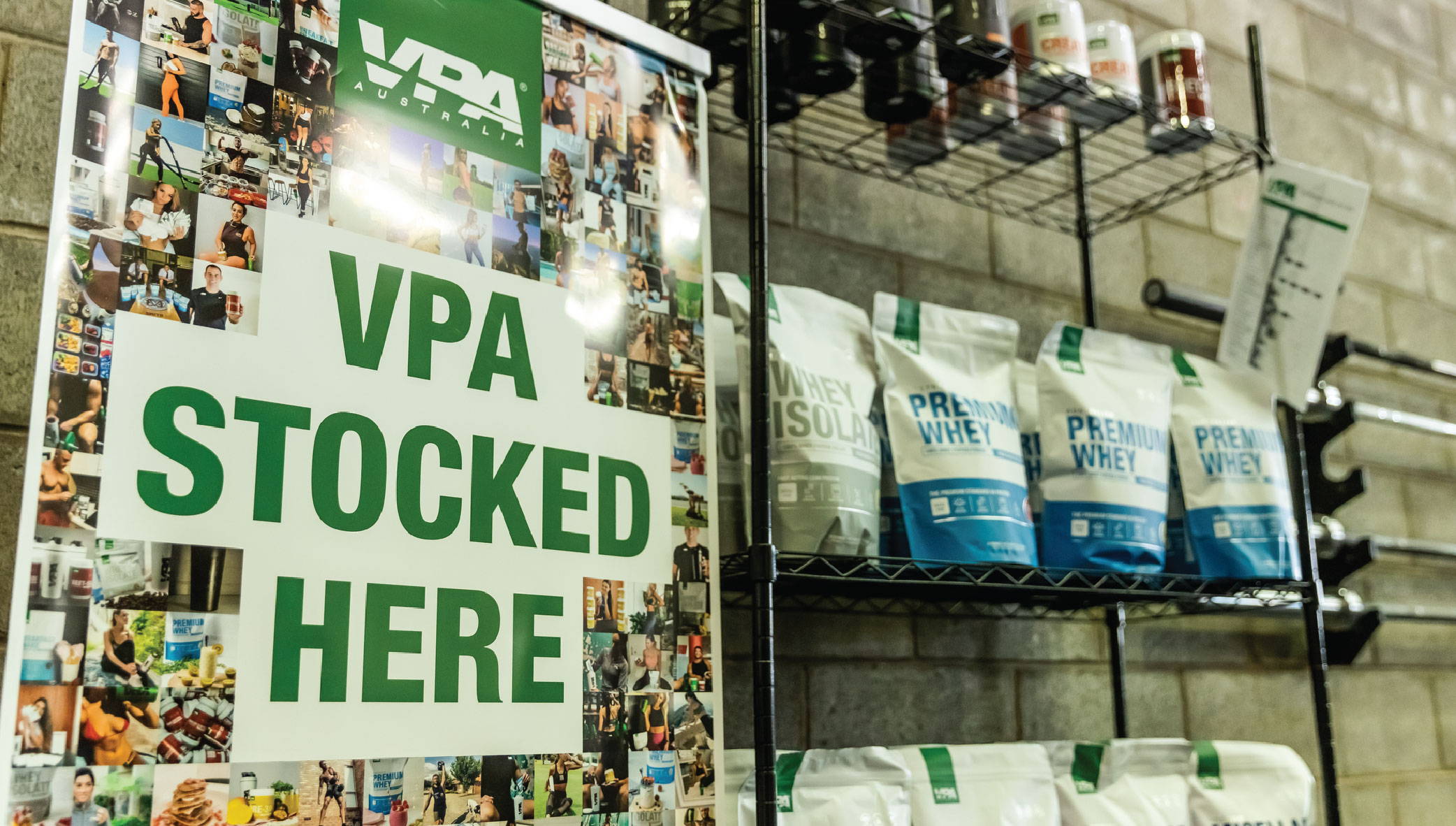 ---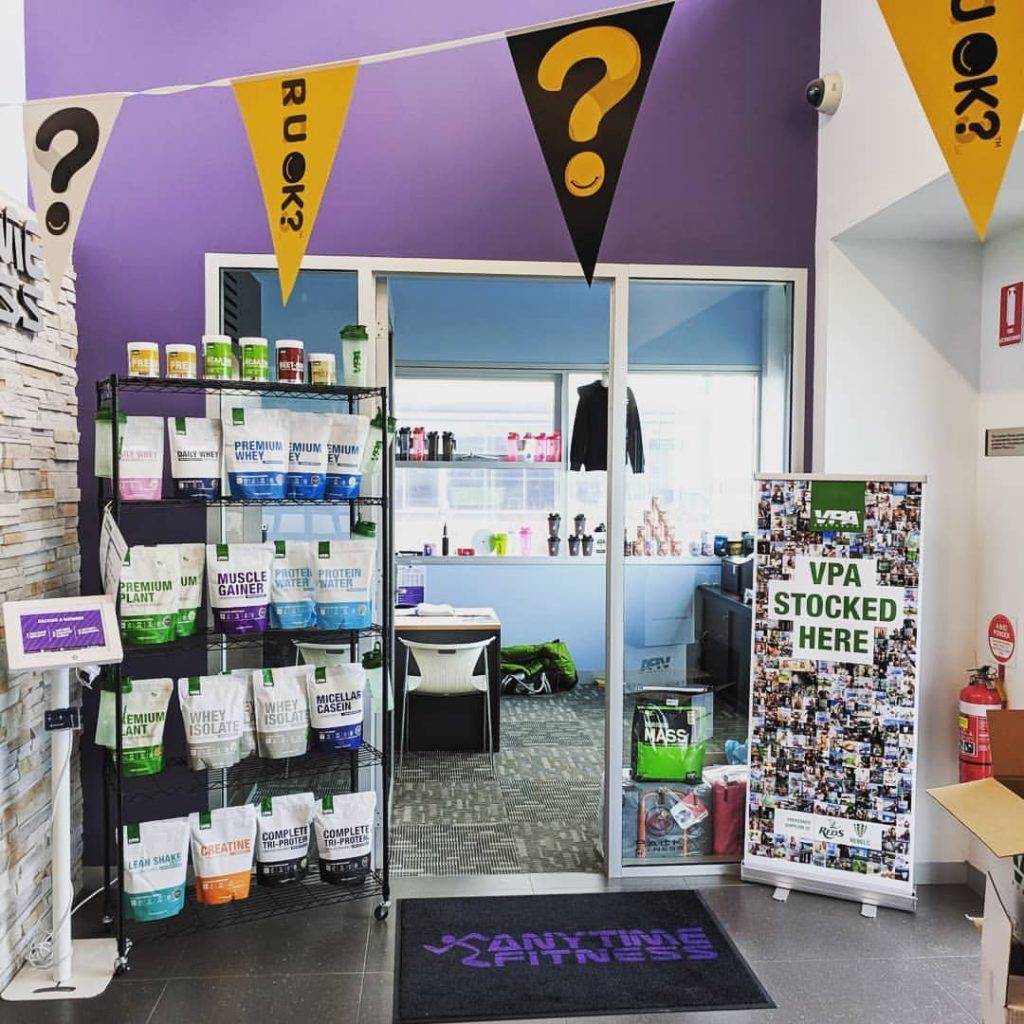 ---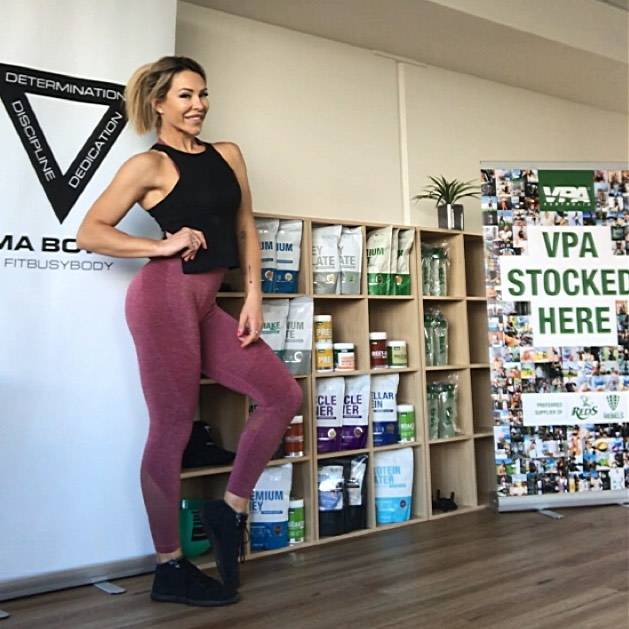 ---
Educate your clients about VPA Australia
---
We know we are the best supplement company in Australia, and hopefully you do to. However, your clients may not be as well informed as you are. Be sure to inform your clients WHY they should choose VPA Australia Supplements.
If you need your memory jogged, here's some quick VPA Australia facts:
VPA Australia is fully Australian-owned. We blend all of our supplements in our north Brisbane production facility.
All of our whey-based proteins are sourced from Australian and New Zealand suppliers to ensure the highest quality end products.
Our protein powders, BCAA and aminos do not have any fillers or unnecessary ingredients. This is why no other protein brand will have a higher protein content per serve for comparable products.
Our products are safe. We do not use any banned ingredients in any of our products. Our products are regularly independently tested to ensure they do not contain banned substances and that they are ASADA / WADA compliant.
You can also check out Our Story over here, to learn more about us.
---
Educate your clients about supplements
---
Your customers all train and come to the gym or your store for different reasons, and they are all at different stages of their health and fitness journey. Many of your clients may have little understanding of supplements are and how they can benefit from taking them.
As a personal trainer or business owner who stocks VPA products, we know you already hold this knowledge so have a nice occasional chat to your customers to help direct them to the right supplements they are already looking to buy from you.
---
Provide your clients with free samples
---
Providing samples and tastings are one of the most effective ways of selling more VPA supplements in your gym. You can provide VPA product samples to your customers in two ways.
We offer sample packs to VPA wholesalers at a wholesaler's price. You can find them here.
Samples can be used in three different ways.
You can on-sell them to your clients who are after a single serve of product when they forget to bring their own to the gym.
You can hand them out to clients when they first sign up with you so they can learn for themselves just how good our products taste.
Alternatively, you might add a sample to challenge packs when your clients are about to start a new 8-12 week challenge.
---
Sell or give away single serve samples
---
---
Many gyms have tasting days in which they will open full sized bags or bottles of supplements and mix them up for members to taste. This is a great way for members to try different products and flavours at one time.
To make the most of these tastings, make sure you are prepared for your clients to purchase supplements at this time by having enough stock on hand and being ready to take payment.
Check out our most recent testing day at one of VPA's most successful stockist gym, Muscle Hut Strength & Power Gym.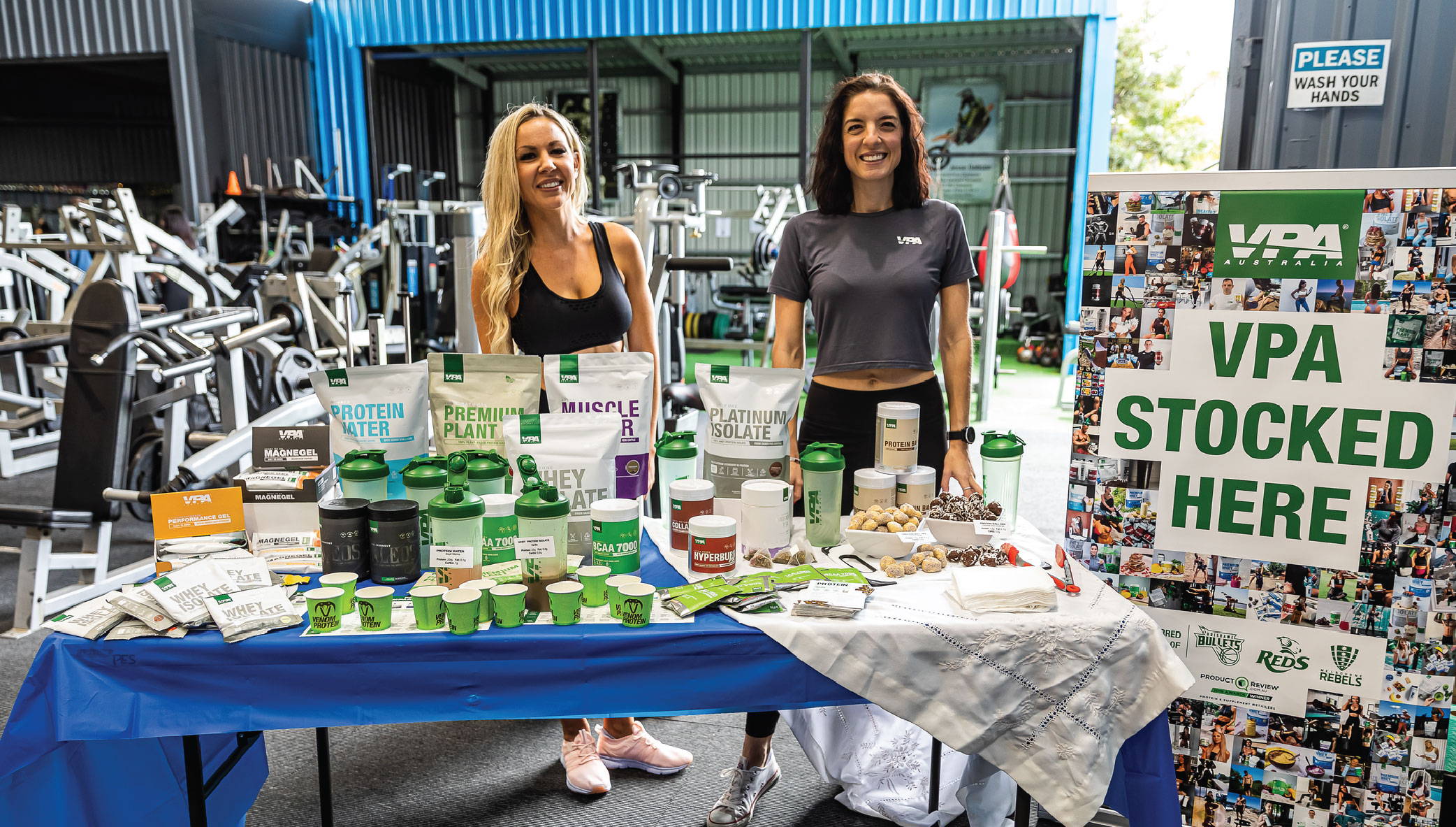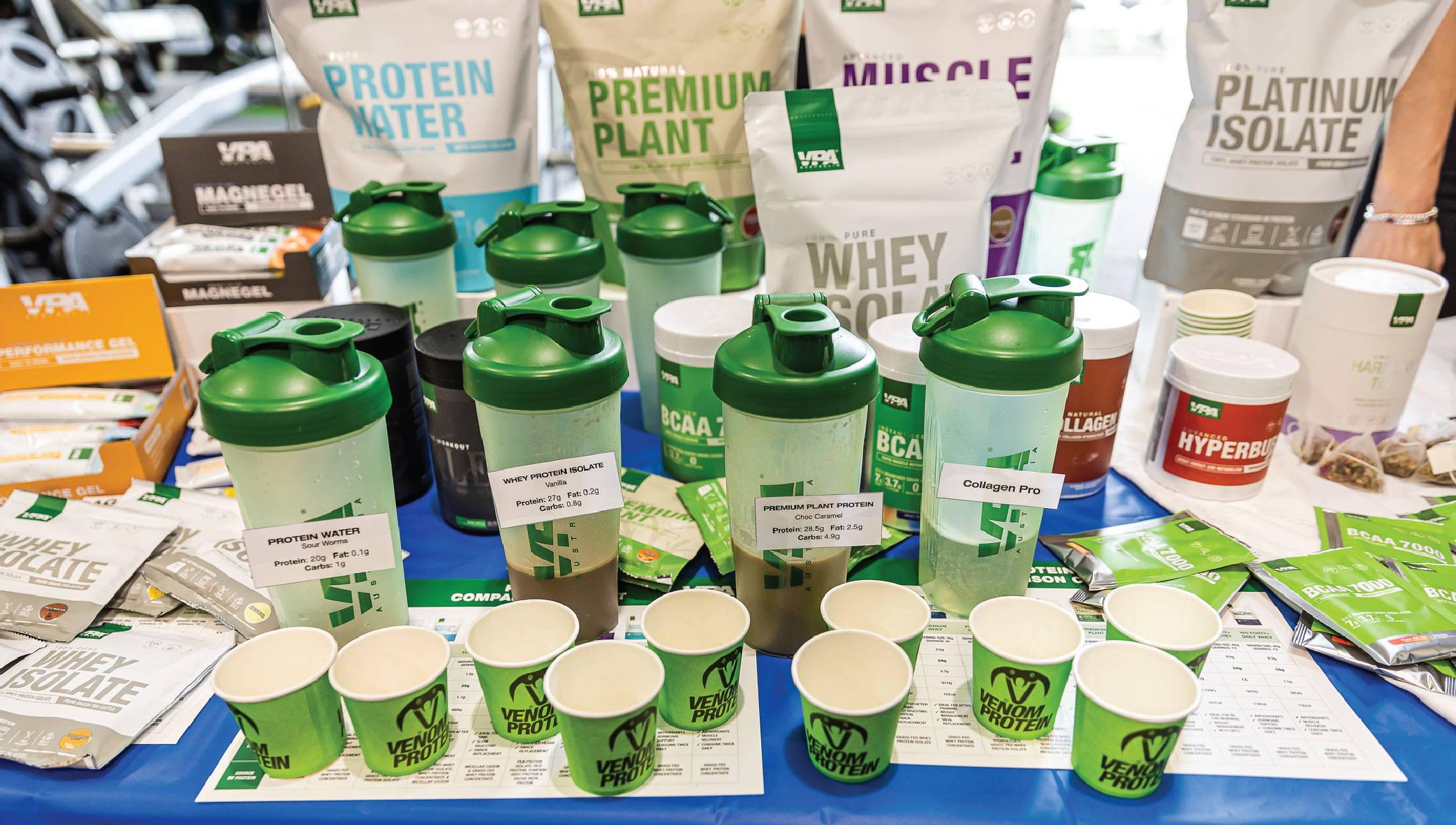 ---
Ask your clients if they need protein or other supplements
---
Don't put your VPA products on a shelf and never refer to them again. Your clients may be hesitant to instigate a purchase so don't be afraid to ask them if they need to purchase supplements at the end of classes or when they are leaving the gym. This will also prompt them to engage with you and ask questions about what supplements would benefit them. Ideas on how to approach this include:
---
"We just received a shipment of VPA supps today guys, if anyone has been waiting on their favourite flavours come and grab them now"
"Great session today team! Anyone need some recovery protein before you leave?"
---
Let your clients see you using VPA products
---
We're talking about walking the talk. The oldest marketing trick in the book! This is also one of the most organic way to market products you already believe in. So grab yourself a VPA shaker and don't be afraid to use it! Try out our products and see for yourself. If you enjoy using them on your daily workouts, influencing others to try it out will come easier. This has been done by most of our VPA Ambassadors and athletes who are Personal Trainer stockists themselves.
If your clients see you making a VPA protein shakes, they are more likely to purchase products too.
---
Create supplement stack packs to support your challenges
---
We know many of you hold regular challenges like Anytime Fitness and F45 Training gyms. Some of our most successful wholesalers recommend a pack of supplements to clients so that they can maximise their results. One of our wholesale partners who already do this well are Flex Fitness. Flex runs regular challenges for their clients, and the food guidelines they provide participants incorporate the VPA products they stock.
Providing a short list of supplements, along with why and when to take them is ideal. Need an example?
These are the supplements we recommend you purchase and use throughout your challenge help you achieve the best results possible:
Whey protein – Use after each training session to optimise your recovery and help you build muscle.
Creatine – 5g taken every day at any time of day to help you get the most out of your training session, and build lean muscle.
Pre-workouts – Take around 20 minutes before training. Pre-workout will help you train harder and longer and help you on your way to acheiving your fitness or body composition goals.
You don't have to limit yourself to these three products, but these are a great starting point if you are unsure about how to create a pack of supplements for your clients.
---
When you sign on new clients provide supplement recommendations in your information or starter pack
---
When taking on a new gym member or client, you can provide a list of useful supplements for them to consider. This could be very much like the example challenge supplements list suggested above.
---
Invest in promotional and educational materials
---
We have produced a range of educational and promotional materials to help promote VPA products to your clients. You can find links to these products below. Please be aware you have to be logged in as a wholesale customer to view them.
---
---
Hopefully these 9 ideas prove helpful to you and allow you to sell more VPA supplements in your gym. Have more ideas of your own that has worked for you? Let us know!
---
---