---
We've asked some of our VPA Athletes for advice on what they believe are some of the best gifts you could give to anyone who has a passion for fitness. Whether you know someone who's a CrossFit junkie, a bodybuilder, a marathon runner, or even someone who just loves wellness and exercise 
in g
e
neral
, this list is worth a look.
 Here are five of the greatest Christmas gifts for fitness lovers: 
---
1. Fitness Tracking Tools
---
VPA Athlete, Luke Douglass recommends the Garmin Watch saying, "It's versatile in all aspects of health and fitness. It can track your (resting heart rate) RHR, sleep quality, calorie expenditure and more! Fitness lovers also love DATA so you can track everything." 
---
Polar Vantage V Titan Watch
Australian tennis player and VPA athlete,Max Purcell recommends the Polar Vantage V Titan watch. This premium multisport & triathlon watch is known to be for top-level trainers who want to deep dive into data and analyze every detail in every session.
---
"It helps me keep a record of all my training and calories and the sleep tracking feature is amazing. I also love my Theragun G3 Pro, perfect for muscle recovery."
---
---
This one's for pro-level and deep muscle treatment more than the usual vibration massagers – it helps stimulate circulation, generate heat and release tension in key areas of your body.  It's handy and we're sure every fitness enthusiast will love this one.  You can find it here. 
---
---
Bodybuilder and VPA Athlete,Lachlan McRae says, there's no better way to motivate fitness enthusiasts than getting new gym gear. "Getting new gym gear always makes you want to get a workout in and makes you feel good while you do it!" 
McRaealong with VPA athlete, ToddGrosvenor also adds giftinggym bags to the list as you can ever have enough of it. 
VPA athlete,Hayden Kelly loves ournew Vital Range activewear which we have launched during Black Friday.Here we'vegathered awesome feedback from our VPA team over the past few days after they've tested them out at the gym.

"I'm super excited to wear the new apparel you guys have releasedso I would definitely have that on the list!"

Check the apparel reviews here: http://b.link/reviewsmen and herehttp://b.link/reviewswomen 
To complete the look, Professional boxer and VPA athlete,Rachel Loder adds, "Training shoes! You can never go wrong with gifting a new pair of training shoes as they're always a winner. "
---
4. Remedial Massage Vouchers or a luxurious bath soak
---
Yes, yes, and YES! Give the gift of feeling brand new again especially to cap off the end of the year! VPA Athlete Luiza Djurovic recommends gifting this very thoughtful gift. While you're at it, why not go get one for yourself too?  
If making time for a massage is difficult, give the gift of a beautiful bath soak designed especially for athletes. Dirty Skincare Cos. Soaked to the Bone magnesium and epsom soak is perfect for tired muscles and relaxing in a hot bath.
---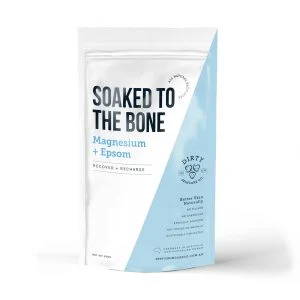 ---
---
VPA athleteLeonardo Sucitra recommends sending off a well-thought-of package of combo supplements perfect couples labeled 'His & Hers.'You can never go wrong with gifting any fitness enthusiast a taste of VPA.  **wink** 
Strong Woman and VPA Athlete,Raissa Vogler says she'd recommend herfavourite VPA product which is the GABA. "I say it's myfavourite a lot because it helps calm my brain at night and allows me to sleep peacefully. I can't go without it." 
She also adds, "BCAA's are always a big go-to for recovery, and Lyte Caps for those who water cut/ deplete for getting electrolytes back in the body quickly post weigh-in." 
Of course, the different range of products that we carry at VPA differs according to everyone's personal goals so we've carefully curated products for weight loss, muscle gain and etc. However, we hope you agree that these are some great Christmas gifts for fitness lovers.
Read more about the different products on the site. 
---
---