If there's one huge benefit to come out of this pandemic other than personal and communal hygiene, it's the role of technology! Connecting with friends and family is now more important than ever with the stresses and strains of enduring lockdown in a pandemic. Physical activity and structured exercise are an essential when it comes to maintaining a healthy lifestyle and along with the availability of online exercise options via zoom there are also a plethora of resources available on the internet to assist in navigating any potential roadblocks to increasing energy expenditure and getting moving at home.

In this article I have listed 6 online options which can help people of different levels or abilities to be more active at home.
---
1. ESSA or Exercise and Sports Science Australiahave set up a portal with home exercise options available to the public including simple bodyweight resistance exercises to those requiring minimal equipment. You can visit what's available here.
2. If you are someone who enjoys the challenge of competing against friends or family, you are in for the 10,000-step challenge! Research definitely shows the benefits of increasing our incidental physical activity levels, so what better way to maintain your health and wellbeing in lockdown than getting your steps. Even with gyms closed this is something everyone can do, and it never hurts to get some sunshine and fresh air while you are at it! Read more on the 10,000-step challenge on this link.
3. For those who are avid fitness enthusiasts! Strava is a fantastic app used to create a community where users can track their cycling and running, join challenges, share activity and follow friends, letting you get competitive with each other. Available in the App store this platform has a free trial, the premium option will cost you $6.83 per month or $81.96 annually.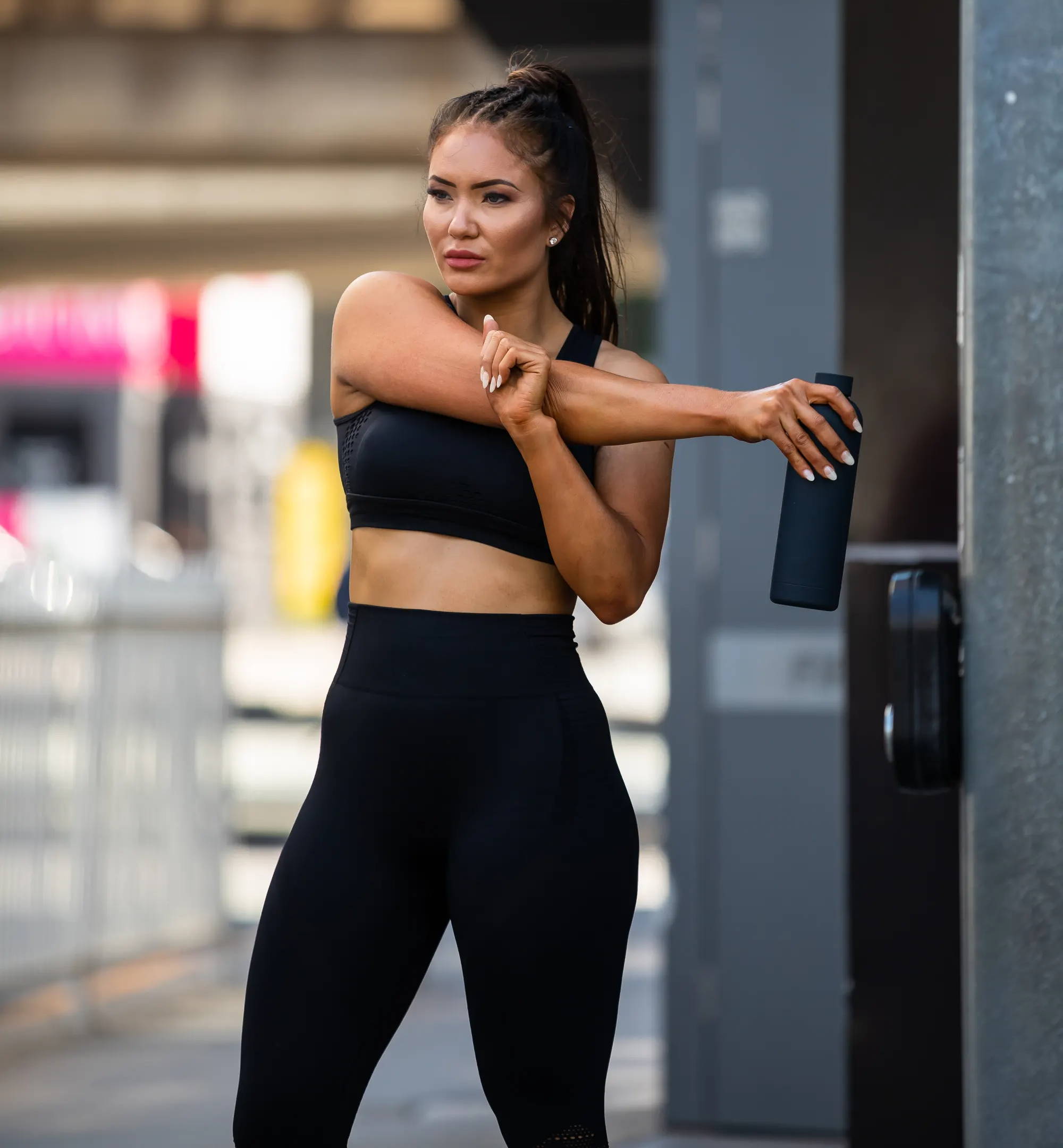 ---
---
4. The heart foundation has set up their online tailored walking programs which are completely free of charge and cater to all abilities! They send out SMS reminders and 6 weeks of walking programs, there is also walking groups you can join in the community although this probably is a thought for post lockdown. The personalised plans they provided are probably your best bet at the moment, below are the links for both options:
A. Personalised 6 Week Walking Plans           
B. Community Walking Groups
5. 'Aaptiv' is another fantastic app that provides access to virtual classes led by fitness professionals. You can select your own playlist and specific options relevant to your ability. The app provides a 7-day free trial where you are able to get a feel for what is on offer, inclusive of stretch classes and yoga.
---
6. 'Walk at Home' is a great app with an Youtube channel also available! exercise options to get the cardiovascular system working and energy expenditure up! Some specific walking programs include "Beginner 1 mile walk" and "fast walking in 30 minutes", there are walking routines that are suitable for various age groups, fitness levels and mobility restrictions. Walking is and always will be a good, relatively low impact activity that we can all achieve! Head to walkathome.com for further details or visit their Youtube channel.
For more exercise options, tune into the VPA Instagram page or follow @vpaaustralia to see what home based options or workout ideas might appeal to you!