---
When we made it our mission to help everyone and anyone in their health and fitness journey, we meant everyone. Since we pretty much nailed our range of excellent quality protein and supplements, our team has formulated one that supports the needs of our little fellas and especially our fussy eaters.
---
Our new Kids Daily Shake is especially formulated to support the growth of our young ones. As we all know, getting enough protein is essential for people of any age. Protein helps the body build, maintain, and repair cells. It also supports the health of our immune system and our muscles.
Growing kids and especially active children need to consume an adequate amount of proteins, vitamins and minerals to ensure their body and mind can function optimally during such formative years. While you may be able to add some protein-rich foods in their diets, doing so can sometimes be a challenge especially when you've got a fussy eater.
Protein shakes for kids are a great way to ensure that your child has their recommended intake of protein along with the necessary vitamins and minerals they need in every meal.
Parents will be delighted to find that our Kids Daily Shake are formulated with a dairy-free option and in classic delicious flavours every child will enjoy – vanilla and chocolate.
These delicious versatile flavours make any healthy protein shake an easy treat!
Have a fussy eater? Let them try our Kids Daily Shake.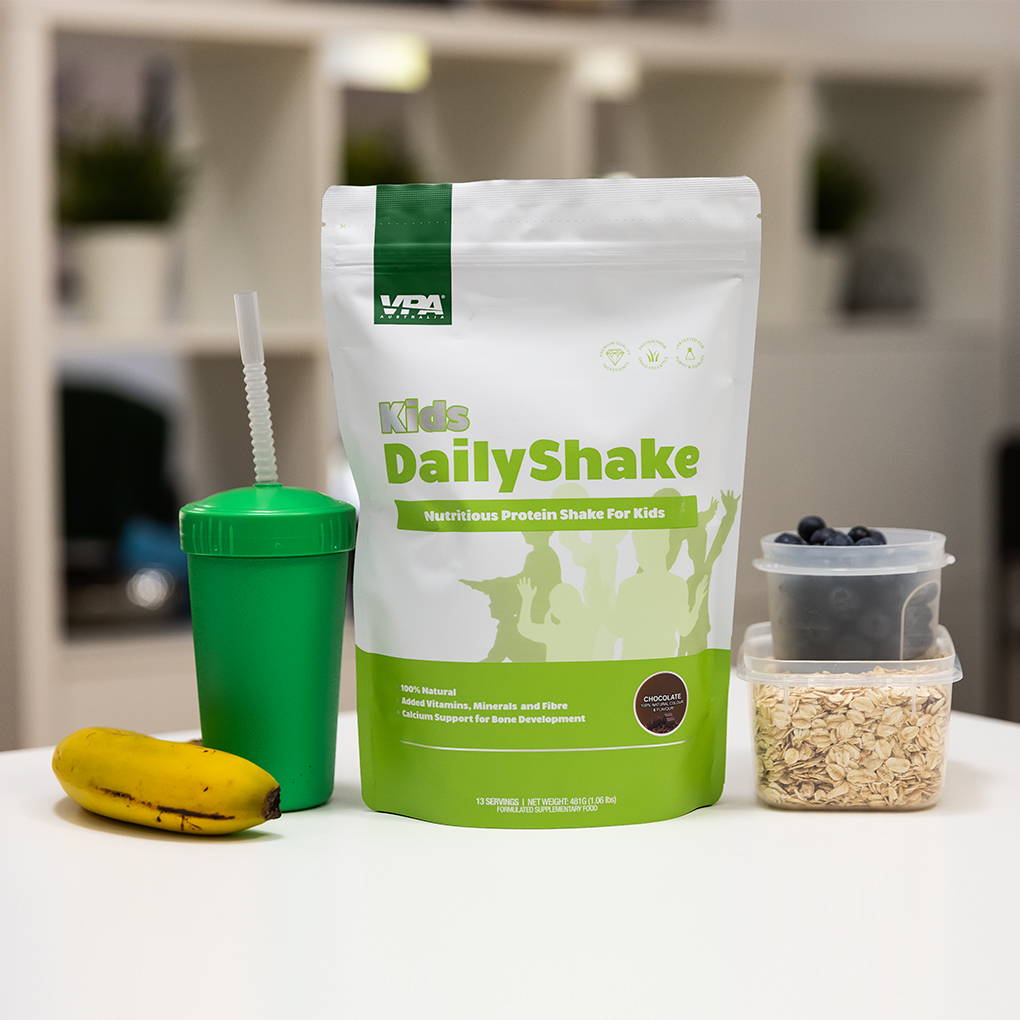 ---
---