---
Are you planning to join a gym or fitness centre in 2020? Or are you already a part of one? Having access to a place with an active and lively community that inspires you to get stronger and train can be a great stepping stone for leveling up your life. 
It could be really exciting to start your fitness journey in a snap, especially when you've walked through the doors and have already soaked in everyone else's endorphins and positivity. But like always, take the time to read the contract carefully as it can save you all the fuss. This blog will run you through a few things you should know before joining the gym. 
---
Your consumer rights and responsibilities
---
The fitness industry is regulated in Australia, and gyms must offer you a 48-hour cooling-off period after you've signed the contract or started. This comes in handy when you're still feeling out the gym. After all, don't buy a car without test driving it, right?  If something comes up, remember you can change your mind about your membership within 48 hours. If you must cancel the agreement, you should be able to notify the gym in writing within the 48-hour period. 
---
Everything should be transparent. The contract must outline the total fees and charges for the length of your membership. 
---
Keep an eye out for the following:
Y

our right to end the agreement if you suffer a permanent sickness or injury.

Any other reasons you can end the agreement before it expires, for example a

n out clause, in case you move, lose your job, etc. Often you can get out of a contract if you move a certain number of miles from the club without a fee, but usually, any other item requires an "early termination fee" to get out of your contract.

Can you freeze your contract if you go out of town or are on vacation?

Can you transfer your membership to another fitness centre or person?

What happens if the club goes out of business?

Does the membership renew automatically?

What's the process to end the agreement?

The opening date (if you sign up before they open for business)
---
Questions you might want to ask:
How much is the first time joining fee?

How much is the regular membership? (as opposed to memberships rolled out during promo season)

How much is the entry fee per visit?

How much are the fees for other services or gym programs?
---
When your gym offers you free or discounted fitness services in your membership. Of course, take it! Just don't forget to run through the fine print.
Questions you might want to ask:
How much does the service usually cost?

Have they increased/ decreased their usual fee before the offer?
For more information on joining a gym, including theNational Fitness Industry Code of Practice, or to make a complaint, visitwww.qld.gov.au/fairtrading.
---
Ready for the gym? Shop our VPA Protein Powders here: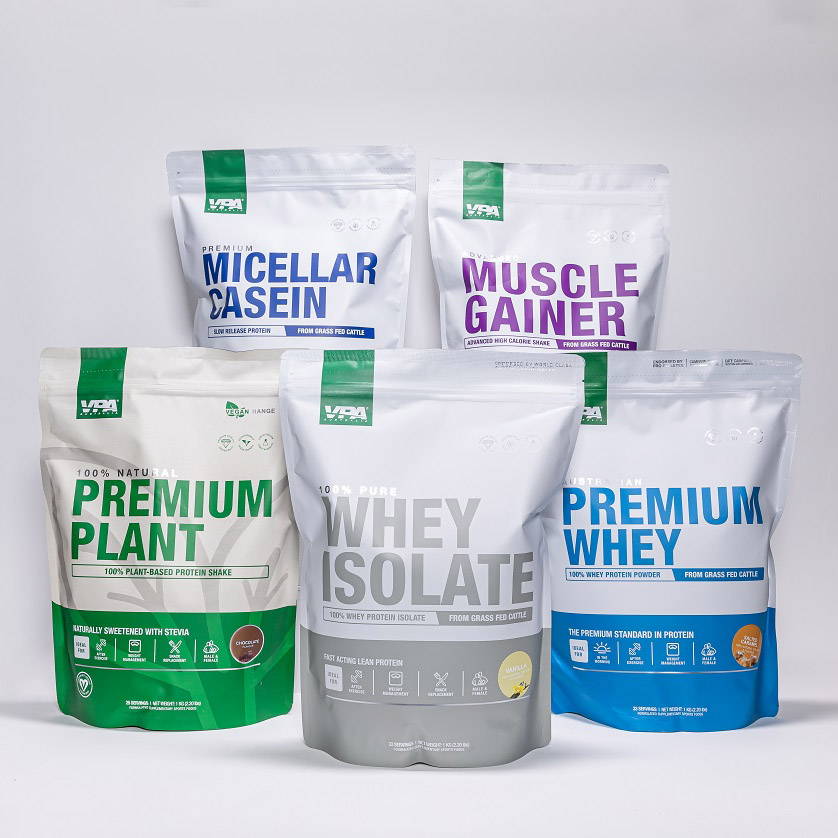 ---
---